Cannabis insurance cover remains limited 10 months after legalization | Insurance Business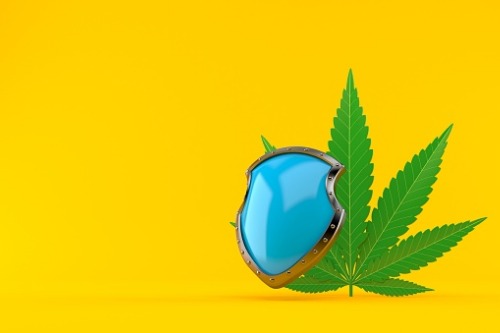 Canadian cannabis giant, Canopy Growth Corp., hit the headlines earlier this month after founder Bruce Linton was axed as chief executive officer with immediate effect on July 03. While the board at the world's biggest cannabis firm has remained tight-lipped over the exact reasons for Linton's firing, market analysts have pointed towards Canopy's stinted profitability and failure to adequately boost share price.
As Bloomberg reports, Linton is subject to a non-compete agreement, which means he can't participate in the Canadian cannabis sector for some time. In speaking to Bloomberg TV, the cannabis entrepreneur seemed to have some regrets about this, saying: "Anybody who's dumb enough to launch a new cannabis company in Canada, I don't know what they're doing, they should have been at it six years ago. Canada is done. You're going to end up with a few winners and a whole bunch of people who wonder why they started."
Read next: Cannabis insurance - A growing opportunity for brokers
That market dynamic of a few power players versus a hoard of small but fast followers is interesting because it contrasts with the trend currently seen in the cannabis insurance market. Since marijuana's official legalization on October 17, 2018, the cannabis insurance market has been dominated by small and agile managing general agents (MGAs), especially those backed by Lloyd's of London. The household insurance names have been tentative to enter the market because of legal and regulatory issues in other jurisdictions around the world.
"The regular insurance carriers – the big household names – still aren't really moving forward with cannabis insurance," said Lars Rittmann, producer at ERB and ERB Insurance Brokers. "I'm sure they have people behind the scenes looking into it, but they're not fully on-board yet. As brokers, we're still using the MGAs and the Lloyd's markets to place cannabis related business. The market is pretty much status quo with where it was on October 17.
"As for the brokerage community, there are still some brokerages out there who are saying: 'We don't know or understand the cannabis business, so we're not willing to write it.' However, there are more brokers coming on board. Some brokerages, like Cowan, have even started their own cannabis business insurance programs. But, generally speaking, placing cannabis-related business is a one-off for most brokerages and they're seeking help with their submissions from the more established players."
Read more: Opportunities and obstacles in specialty insurance as the market hardens
Challenges in cannabis insurance capacity exist primarily on the liability side, especially when it comes to crop liability, according to David Kerr, a client executive at Canadian insurance brokerage and strategic consultancy, Jones Brown. Ten months on from official legalization and there still aren't many markets willing to write coverage for indoor or outdoor crops, he added.
"There's a huge need right now for outdoor crop coverage, specifically for marijuana growing as opposed to hemp growing," Kerr told Insurance Business. "There aren't many insurers in Canada capable or willing to write that right now. More markets are comfortable covering property exposures – buildings and equipment – than they are on the crop insurance side.
"When it comes to liability, there's really only a handful of carriers that are writing coverage, and some of them have pretty restrictive wordings in place in terms of health hazard exclusions, which are unacceptable for a lot of clients. There's definitely a lot more capacity in the property space than there was a year ago. Now, the challenge is getting some of those carriers to insure cannabis crop liability as well. The limits available right now are not going to be able to match what the medium and large-sized players need."