Cargo ship off Newfoundland goes adrift, hits dock | Insurance Business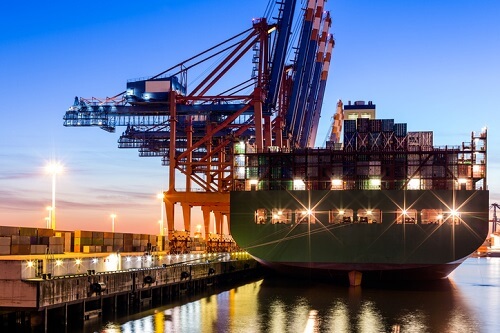 A rescued cargo ship originally bound for Romania ran into trouble as it left port late last month, it has been revealed.
The MV Baby Leeyn was rescued by the Canadian Coast Guard off Newfoundland on November 26. While being towed to safety the next day, the boat collided with the dock in Argentina before leaving port.
A Department of Fisheries and Oceans official confirmed that the crew of the boat failed to notify Marine Communications and Traffic Services when the collision occurred.
In a statement, Transport Canada said that because the boat left port immediately after the incident, it was unable to inspect it for damage.
CBC
reported that the boat's operators only learned of the damage after it was notified by Marine Atlantic.
Transport Canada also added that upon returning to land, the ship was inspected. No damage was found on the vessel.
The dock was not as fortunate – photos taken by Marine Atlantic reveal that the bow of the ship punched a hole in the wharf and damaged the pilings that support it. Officials are evaluating how much it would cost to repair the docks.
An agent representing the boat's operator said the ship's insurers are dealing with the matter.
According to
CBC
, the Turkish owners of the boat offered no comments related to the incident.
Related stories:
Crewless ships on the Great Lakes "still a ways off"
ICS & CMI push for maritime treaty ramification