Combined La Capitale and SSQ Insurance goes to market as Beneva | Insurance Business Canada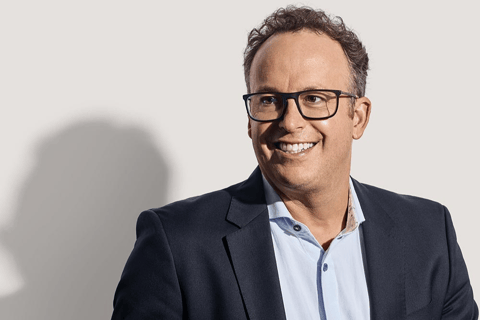 Canada's largest mutual insurer – created through the mega merger of La Capitale and SSQ Insurance – has finally unveiled its new branding, identity and values. From today (December 12), the Quebec-based mutual insurer, which has more than 3.5 million members and customers, will go to market as Beneva, with a focus on being 'people looking out for people'.
La Capitale and SSQ Insurance first announced their intention to combine operations and "create a major new Quebec insurance company" in January 2020. The merger became official in June after receiving the nod from members and the necessary regulatory approval from the National Assembly of Quebec, followed by the Autorité des marchés financiers and the Minister of Finance.
Together as Beneva, they are now the biggest mutual insurance company in Canada, with than 5,000 employees, assets under management totalling more than $20 billion, and consolidated premiums worth about $5 billion.
"Beneva is based on more than 75 years of experience with recognized and reliable expertise in insurance and financial services," said Jean-François Chalifoux (pictured above), president and chief executive officer of Beneva, and former CEO of SSQ Insurance. "Creating Beneva gives ourselves the means to grow on a national scale, while returning insurance to its essence: people looking out for people.
"We're very proud of the work done for our members and customers since the union of our two companies was announced last January. The Beneva unveiling makes the union and vision of the new identity concrete."
The two companies coming together positions Beneva as a major player in the industry and in the job market. With more than 5,000 employees, Beneva continues to actively recruit, thereby confirming its growth and development objectives. The firm states it will rely on the strength and expertise of its employees for its national growth.
"By joining together, we broaden our service offering in insurance and financial services for individuals, groups and associations," Chalifoux commented. "With Beneva, we are giving ourselves the means to grow our presence from coast to coast. This allows us to position ourselves among the largest insurance companies in Canada, while remaining close to people."
Beneva is an invented word. When split into 'Bene' and 'va,' it can be associated with 'benevolence' and 'movement' (in French), Chalifoux explained. He told Insurance Business: "Beneva can be associated with a 'movement towards kindness,' which I think is really inspiring and powerful. That's really what we want to establish as our new corporate culture. We want to be recognized as a company that will put people first."
Both companies' operations will be integrated gradually, under oversight of an Integration Steering Committee led by Jean St-Gelais, former chairman of the board and CEO of La Capitale. Following the merger, he has taken on role of the chairman of the board of directors for Beneva.