Could disaster relief in Canada be privatized? | Insurance Business Canada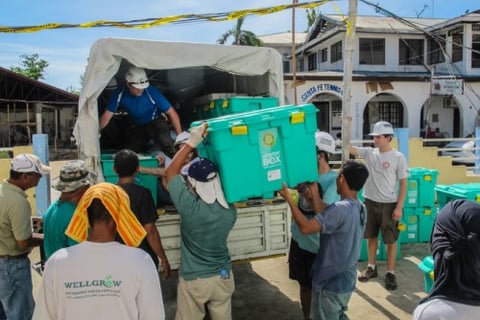 Could disaster relief programs be handed off partially or completely to the private sector in Canada?
It was a question posed by Mazdak Moini,
Aviva
's VP of commercial lines and reinsurance, to a panel on CAT modeling at CatIQ's Canadian Catastrophe Conference in Toronto on Wednesday.
Learn more about flooding insurance here.
Large scale disasters were once anomalies but have been happening on an annual basis in Canada since the 1990s according to Public Safety Canada's research unit manager, Matthew Godsoe, one of the panelists.
B.C. in particular has seen a dramatic rise in the regularity and severity of flooding as a direct result of human-caused climate change said
Johanna Morrow
, manager of Emergency Management B.C.'s Recovery and Funding Program.
These kinds of catastrophes are often met with the federal government's Disaster Financial Assistance Arrangements (DFAAs) which pay out to provinces or territories when those jurisdictions can no longer fund relief efforts.
"Is it possible? Of course it's possible. Another question is: is it desirable?" Godsoe said.
He explained that the Harper government wanted to move towards privatization of disaster coverage and that's why the National Disaster Mitigation Program lines up with what insurers put as prerequisites for overland residential flood insurance.
Want the latest insurance industry news first? Sign up for our completely free newsletter service now.
"Think beyond overland residential flood insurance and look also into the future where many perils may become so severe that the reasonable availability of insurance may actually be at stake," he said.
Johanna Morrow
, director of Alberta Emergency Management Agency's Recovery Branch took a different approach to the topic.
"There isn't enough capacity in the industry," Morrow said.
"The current industry capacity is at a $30 billion to $35 billion range in Canada…the cost to rebuild in the lower mainland (B.C.) or the value of the linear infrastructure roads, bridges, sewer systems, water systems is $690 billion."
Godsoe was similarly skeptical.
"We were at a meeting where they said, six to 10 metres was something that was unattainable for the not too distant future," he outlined. "At that level it seems like the private industry is best positioned to provide insurance, potentially, because it would become too expensive."
And if it was too expensive for most Canadian homeowners to buy, Godsoe argued, the DFAA would be triggered anyway.
"I think it's a good idea in the short term and we need to think about what the relationship is between those high risk properties and those low risk properties and backstop something that presents an unlimited liability to the federal government," Godsoe said.
"And then there are some long term considerations about what we do if we find ourselves in a situation where it's just no longer insurable? Some perils are just so severe and so frequent in certain places."
Related stories:
Lack of understanding over flood insurance highlights need for brokers