Definity Financial posts strong Q1 2022 results | Insurance Business Canada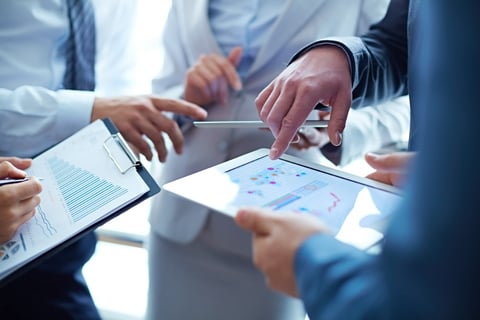 Definity Financial Corporation has posted its financial results for the first quarter of 2022, revealing an operating net income of $64.6 million – an improvement from $60.6 million in Q1 2021.
The corporation – whose insurance brands include Economical Insurance, Sonnet Insurance, Petline Insurance, and Family Insurance Solutions – also posted gross written premiums for Q1 2022 of $83.8 million, representing a 12.7% increase from Q1 2021. According to Definity, strong growth in its Sonnet, commercial lines, and personal property businesses helped drive this growth, along with ongoing firm market conditions.
Definity's overall personal lines GWP increased 10.3% in the first quarter of 2022. For the Sonnet brand, its overall GWP for personal lines was $64.5 million in Q1 2022; an increase of 22.7% from the year prior. It was also noted that Sonnet's GWP exceeded $300 million for the first time in the 12 month period ended March 31, 2022. Personal lines produced underwriting income of $30.7 million in Q1 2022, compared to $46.1 million in the same quarter a year ago.
Meanwhile, though Definity's personal auto GWP increased 6.4% in the quarter, its combined ratio also rose to 96.2% (compared to 90.2% in Q1 2021).
On the other hand, Definity's commercial lines GWP increased 19% over the same quarter a year ago, citing its expanded underwriting capabilities and focus on growth as drivers for the surge.
The company also posted book value per share of $20.41, down only 1.3% in the quarter and 12.9% higher than the previous year's quarter. The company took this as a sign that its financial position has remained "resilient" in spite of capital market volatility.
"Our strong underwriting capabilities delivered a 92.2% combined ratio in the quarter, with particular strength in our commercial business due in part to favourable industry conditions, and solid personal property profitability inclusive of higher catastrophe claims," said Definity president and CEO Rowan Saunders, who additionally commented that the company's personal auto results reflect an increase in claims frequency in the space, as well as the ongoing impact of inflation on the industry.
"Our robust underwriting performance gives us the confidence to maintain our growth ambitions, as was evident in our continued strong top line growth of 12.7% in Q1," the chief executive continued. "With a strong start to the year, we remain on track to deliver on our financial targets as an innovative, digitally-focused industry leader."
"The resilience of our business was illustrated in early 2022 as we ended the first quarter with financial capacity remaining above $1 billion," added Definity EVP and CFO Philip Mather. "The rising yield environment negatively impacted our fixed income investments, and ultimately our book value, but also positions us to benefit from increasing investment income in the coming quarters."