Diversity and inclusion in insurance: From awareness to action | Insurance Business Canada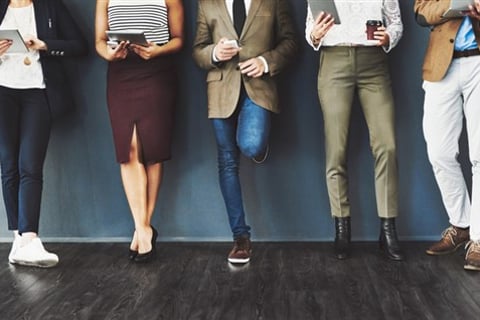 The Canadian insurance industry still has work to do when it comes to promoting and encouraging diversity and inclusion – but things are moving in the right direction. Earlier this month, more than 300 individuals from the Canadian insurance industry gathered at Women in Insurance Toronto – a lively and empowering networking event focused on boosting the careers of women in insurance. The message resonating at the event was clear: It's time to turn awareness into action.
"Some progress has been made, but if you take a really big step back and look at the make-up of the executive and the leadership of most insurance companies, you're still going to see a lot of white men," said Kelly MacDonald, senior vice president – sales leader Toronto branch, Aon. "Yes, we've got more senior women in leadership positions, but when we talk about diversity it's not just about men and women. It's about including people from different parts of the world and different backgrounds."
Fellow Women in Insurance speakers - Bob Fellows, head of market management at Allianz Global Corporate & Specialty, and Heather Matthews, senior vice president at Crawford & Company (Canada) Inc. – agree that progress has been made. With 39 and 35 years of industry experience respectively, both Fellows and Matthews have seen the industry transform from a time when it was abnormal to have just one woman in the room making decisions to a time when the Canadian industry can boast several female c-suite executives.
Matthews, who was one of the first women in Canada to get an independent adjusting license, said she often used to be the only female in the room when she first started out.
"That still happens sometimes," she commented, "but I think we've made a lot of progress including women and minorities. We see a tremendous amount of contribution from all walks of life into the industry."
When considering how much progress Canadian insurers have made in terms of D&I, Shirley Chisholm, vice president of the Marsh Financial Institutions & Professional Services Practice, made an important point, which is that the industry is still lacking stats and quantum proof of where things stand.
"From where I sit, I think we're moving from a state of unconsciousness to a state of consciousness, where we need to address diversity and inclusion and we need to reflect diversity in the workplace because that's what our customers and our vendors are expecting of us," she said. "We need to accommodate diversity and inclusion in our workplace, and I do see that there are strides being made."
Once the industry moves from a state of unconsciousness into consciousness, it becomes time to turn awareness into action. That was one of the key themes at Women in Insurance Toronto, where lots of Canada's top insurance firms shared advice and tips on how to attract, engage and retain a diverse workforce.
"I think the awareness piece is important," MacDonald added. "Even though we aren't yet where we want to be, I believe we're having the right conversations. Diversity and inclusion are words that are regularly used by insurance companies, brokers and other partner organizations within our industry. Everyone is talking about it. At Aon, we have a program going on right now where we're looking very closely at our diversity and inclusion policies. We're looking at how we can support women, how we can support minorities, and how we can make sure we have a balanced workforce. I think all that awareness work has paid off because organizations are now trying to do something about it."
One mistake that companies often make when it comes to diversity and inclusion is only looking at it from a corporate level. Matthews stressed that successful action is "driven by the employer AND the employees." Everybody needs to engage with diversity and inclusion in order to create that culture, she added.