"Diversity and inclusion is a business imperative" | Insurance Business Canada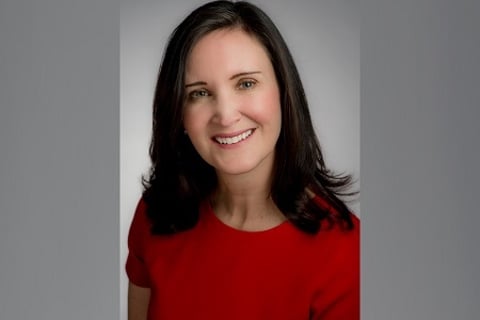 As a major insurance market deals with the fallout from a Bloomberg report on sexual harassment, and with issues around diversity sure to come up during the annual Women in Insurance event just around the corner, companies in the sector are implementing strategies that will shape their workplace cultures for the better.
Those strategies centre on diversity and inclusion, though the task of changing the 'faces' of insurance is tied to innovation on a broader level, says one Canadian insurance leader.
"The industry is facing some challenges, and if we take a look at the insurance industry relative to other industries, we're perceived as being late adopters of change," said Heather Masterson (pictured), president and CEO at Travelers Canada. "But, I think that we are very quickly trying to pick up the pace there. We've seen insurance companies making significant investments in their operations, in their technology, in the way they're thinking about delivery to the customer, and we're seeing a lot of innovation and we're seeing a lot of investment in that regard, so we can bring forward change more quickly than we have in the past."
For Travelers, diversity and inclusion isn't just a month-long initiative, but a top-to-bottom, 365-days-a-year way of looking at its business.
"At Travelers, we really think that diversity and inclusion is a business imperative, and it's critical that we have the right people in the right roles, doing the right jobs and contributing at both a personal level for them and to the organization on a professional level," said Masterson, highlighting that Travelers CEO Alan D. Schnitzer has publicly announced that the company plans to be the leading advocate for women in insurance. "We're going to take the commitment to lead this very seriously and it's not just within Travelers, but [more broadly] for women in insurance."
That means using a multi-pronged approach to ensure diversity and inclusion permeates the organization. First, Travelers is raising awareness of insurance as a career for women, and is disseminating the message to students as early as at high school. Second, the firm is training women who are already in the industry by helping them with career mapping and enabling them to believe in themselves and their potential. Finally, Travelers is supporting networking and mentoring opportunities for women in insurance, explained Masterson, though expanding Travelers Canada's work in this field is ongoing.
Read more: Insurance leader 'astounded' with results of women's leadership lab
"Last year, we had 12 women leadership forums across the US, and we're bringing that leadership forum into Canada and will be hosting one in Toronto in 2019," said Masterson. When I think about what we're doing within Canada, I'm very proud to say that 60% of our employees at Travelers Canada are women, and I'm even prouder to say that we have gender diversity on our executive leadership team, so 50-50, women to men, running the Travelers Canada organization, and I can't think of another company in the Canadian market that can [boast] the same stat, so we're very proud of that."