Embedded insurance: The trend that people are "constantly talking about" | Insurance Business Canada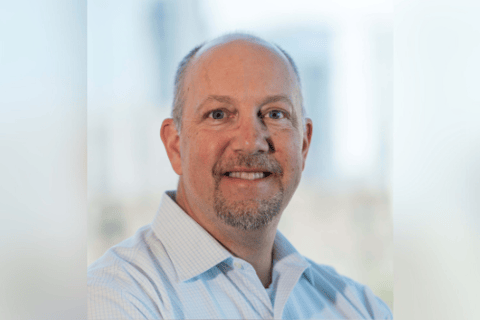 Over two-thirds (67%) of Canadian digital bank customers reported being highly interested in receiving embedded insurance offers based on their transaction data, as would 57% of traditional bank customers, according to a recent survey of 504 Canadian bank customers.
The study was conducted by Momentive.ai on behalf of Cover Genius, an embedded insurance company that protects the global customers of some of the world's largest digital companies, including Booking Holdings, Intuit, eBay, Skyscanner, Wayfair, Descartes ShipRush, Tile and Shopee. Canadian consumers were asked how interested they would be in allowing their bank (with their permission) to monitor their transactions and offer optional financial protection products based on their purchase history. The majority of respondents were highly interested in the prospect.
Embedded insurance is a "very simple, but logical concept," according to David Brune (pictured), president of the Americas for Cover Genius. Essentially, it's a way for companies to embed an offer of insurance (or another financial service) at the point of sale, thus catching the consumer at the precise moment they're thinking about their finances – for example, when they've just signed a lease on a property, or they've just purchased a $1,200 plane ticket.
"People want convenience," said Brune, former president and CEO of Munich Re Digital Partners, who joined Cover Genius in July 2021. "Everybody's online, and [our studies show] they want the convenience of being offered [insurance] coverage online, as they buy the things that they care about. That's basically it, and when you can back it up with the data and the technology to make sure that they're offered the right product that fits what they're buying, that's a win-win."
Read next: How do bank customers feel about embedded insurance offers?
The COVID-19 pandemic has only increased demands for embedded insurance. With everybody adopting new daily digital practices, from remote work to online banking, online shopping, entertainment streaming, telemedicine (the list goes on), the average consumer's digital footprint – and therefore, their potential exposure to embedded financial service products – have both grown exponentially.
"There was definitely a wave that happened in the middle of 2020," Brune commented. "We saw that with the insurtechs we worked with when I was at Munich Re Digital Partners, and Cover Genius is no different. In fact, some of these [digital trends] might actually be more beneficial to Cover Genius than some of the individual insurtechs just because of the way the economy is moving. Embedded insurance is a massive opportunity."
Vikram Sidhu, a partner at Clyde & Co, said embedded insurance is something that "everyone is constantly talking about". He added: "Everyone's doing it; it's a trend that's really coming true. We're not just seeing it from technology companies, but also from large retailers and many other different types of businesses. Everybody wants to embed insurance into whatever customer journeys that might exist."
Read more: What do customers want from their insurers?
Sidhu's practice at Clyde & Co covers a wide range of corporate and regulatory matters within the insurance and reinsurance industry. He regularly assists clients on structuring, negotiating and documenting complex corporate and commercial transactions, including mergers and acquisitions (M&A) and joint ventures. Regarding embedded insurance, he said the partnerships being formed at present are "not purely M&A" but more of a joint venture style of deal.
"If a large technology company or a retailer wanted to go more full-stack [after forming a partnership and providing embedded insurance], they could then then go into the insurance business themselves and become more of a traditional conglomerate," Sidhu told Insurance Business, "but we haven't seen that piece thus far, or even much interest in that. Of course, there are pieces here that fly under the radar; some companies do already have insurance companies that are not well advertised. But, at least in my conversations and experience, I'm not seeing that M&A jump [of companies acquiring insurers to provide embedded insurance] happening just yet.
"The large retailers or large tech companies, etc. they seem to be spreading around their potential insurance business more widely at this time, instead of focusing on identifying 'that's the insurtech we want to buy' and so on. I think more M&A will come, but I'm not expecting it in this next six months to a year because right now, businesses are just diversifying, trying out a bunch of things, and then seeing how embedded insurance works for their overall operation."