Energy sector's capacity crunch is "more complex" than times past | Insurance Business Canada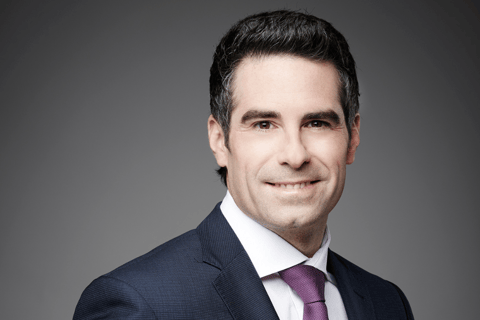 Energy companies in Canada – especially those working with fossil fuels – are struggling to secure adequate insurance capacity to meet their extensive coverage needs.
Despite being a core contributor to the Canadian economy, the energy sector gets a lot of negative press. With pressures around environmental, social, and governance (ESG) issues intensifying worldwide – and the impacts of climate change becoming increasingly clear – the energy sector has been publicly tarnished as a 'dirty' industry, and insurers are under pressure from their boards, investors, activists, and colleagues to withdraw their support.
That pressure is having its intended effect. In recent years, many insurance companies have announced plans to stop covering coal, oil, and natural gas projects – much to the delight of environmental campaigners. Most major insurers have also made commitments to reach net-zero carbon emissions in operations (including underwriting) and investments by 2050 or sooner, which will likely result in more capacity leaving the energy insurance market.
Stéphane Lespérance (pictured), president of Aon Canada, discussed the energy insurance capacity restrictions with Insurance Business at the RIMS Canada Conference 2022. He said the pressures around ESG are making it difficult for energy companies – "anything to do with oil and gas" – to access "decent or enough capital".
"That lack of capital is not an emerging risk, but it is a new complexity that we have to deal with, and I think we have to be innovative enough to develop the right solutions on behalf of our clients," said Lespérance. "That's an industry problem. I think everyone is trying to find the right solution for those deficiencies, but it will take time, it will take innovation, and investments."
Read next: Insurers' ESG frameworks will trickle through the supply chain
As the leader of a major insurance broker and risk manager in Canada, Lespérance said he's spent "a great deal of time" talking to the federal and provincial governments about the challenges that the energy sector is facing. He said Aon has "doubled down on [its lobbying efforts] to ensure that the broader machine understands the true issues of [its] clients". So far, he claims to have had positive responses, with most key stakeholders willing to partner to find solutions.
"Our energy clients are also developing strategies on how they're going to change the way they approach their issues," Lespérance added. "They're becoming greener, and they're portraying their stories in a better way in front of investors or in front of the insurance markets."
One example of this is Pathways Alliance, launched almost two-years-ago. This organization combines the leadership of Canada's six largest oil sands producers (who operate about 95% of Canada's oil sands production) – Canadian Natural, Cenovus Energy, ConocoPhillips Canada, Imperial, Meg Energy, and Suncor – to address climate change and work towards an ambitious plan to achieve net zero greenhouse gas emissions by 2050.
Jocelyn Scherer, VP, senior account exec – energy at NFP Canada, based in Calgary, described the Alliance as "incredible" and she hailed the competitive energy CEOs for "coming together in alignment to address a problem in the industry".
She said: "I think what will come out of that, candidly, is a more common approach to all things oil sands - communications-wise - which is really positive. As an Alliance, they can control the industry's message, and as that trickles down into individual risk departments, it will help them to position their companies in the best light as they approach insurance markets, banks, or anyone making capacity decisions."
Read more: Canada's energy sector: "We need to start telling our own story"
Lespérance believes a solution will only be found if all key stakeholders – clients, brokers, insurers, and regulators - work together.
"There's a lot of movement. We're hearing from our competition and from insurance companies that everyone is trying to find a way to support their customers, but it is a broad issue, and it will take time," he said. "And it's a global issue too. In the good old days, we were able to go outside of Canada to find solutions when they were not available here. But now, all the global players are playing their game on a global scale, with the same philosophy in Canada, the US, the UK and so on. It has become a lot more complex."