Esurance announces new homeowner insurance in Alberta | Insurance Business Canada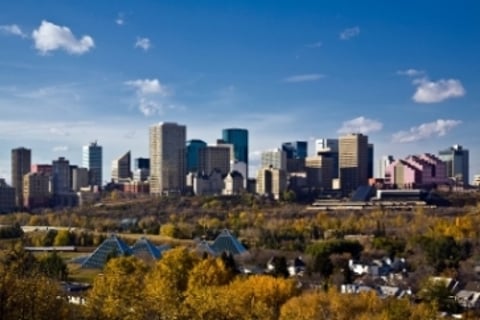 Esurance, the online direct-to-consumer insurer, is now offering homeowners insurance in Alberta – a first for the company.
The insurer, which is part of the
Allstate Canada
family, will offer Albertans comprehensive protection as well as water backup and additional living expense coverage to safeguard their homes, cover their belongings and protect their personal liability.
The product, which will be backed by Allstate along with a suite of Esurance products, offers a number of ways for customers to save, including a 'Home Safety Features' discount, which rewards policyholders with savings if they own safety devices such as burglar alarms and smoke detectors.
Esurance also offers a 'DIY Inspection' app, the industry's first online home-inspection tool which enables customers to self-inspect their homes in order to receive a policy discount.
Saskia Matheson, general manager at Esurance Canada, described the app as "just one example of how we strive to leverage technology to better serve and empower our customers."
Speaking of the insurer's new home insurance offering, she said: "We understand a person's home is their ultimate safe haven. It's a source of pride and enjoyment that they want to protect from both those unexpected accidents and certain risks that come with homeownership.
"That's why we created an intuitive online experience that lets homeowners design and purchase a unique, customized policy. It's affordable protection at a price that's right for them."
Customers are able to choose from a wide range of coverage options and packages to suit their situation and budget.
Standard options include personal property protection, family liability protection, and guaranteed replacement cost for your home, with additional packages such as roof surfaces protection, which covers the partial or full cost of a roof replacement due to severe weather damage from hail or windstorm storms.
Customers can also bundle the home insurance coverage with their Esurance auto policy to make more savings.
"Looking to the year ahead, we hope to further expand our product availability to other provinces, offering cost-saving options on home and auto insurance policies for more Canadians," Matheson added.
Related stories:
Windsor lawyer sues Allstate Canada over floods
Insurers fall, brokers surge as hurricane risk looms