Expert: ICBC's financial position is "unsustainable" | Insurance Business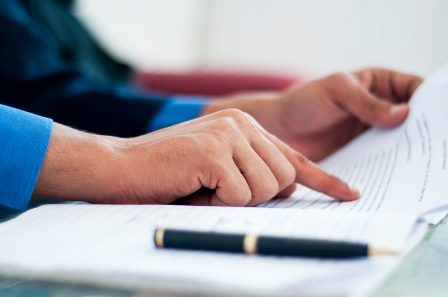 An economics expert has taken a critical look at the beleaguered Insurance Corporation of British Columbia (ICBC), observing that the insurer's "unsustainable" financial position is the result of circumstances and policies outside its reach.
The insurer endured its worst financial year in 2016-17, when it suffered a record annual loss of $889 million – 18% of its total premiums. Now ICBC looks set to break loss records again, with projections saying the company will lose $1.3 billion in 2017-18, or 23% of its revenue from premiums.
John Chant, professor emeritus of economics at Simon Fraser University, believes that a number of factors converged and forced the ICBC into the financial sinkhole it is currently in.
In a special piece published by Fraser Institute, Chant noted that the ICBC's losses were previously offset by transfers from its optional business; without stopgap measure, the basic business's capital would have dropped to levels below the regulatory minimum. However, the optional business later suffered a loss, and the transfers stopped. It was also later proven that the transfers alone were insufficient to save the corporation – together with transfers to the provincial government, they have taken $2.5 billion of capital from ICBC's optional business, threatening that optional business's sustainability.
The corporation's basic business has been "a victim of both an unfriendly environment and misguided provincial government policies," Chant noted. He explained that the higher frequency and greater severity of claims in recent years have contributed to an unfavourable environment for ICBC. He also added that there are now more vehicles on provincial roads – the resulting congestion is beyond the insurer's control.
The provincial government's rate smoothing mandate has also played a role in ICBC's struggle, the professor remarked. If not for the mandate, the corporation could have raised its rates to reflect the increasing costs. It would have been an unpopular decision, but it could have saved ICBC from having to make larger increases in the future, Chant prefaced.
Chant warned that should ICBC fail, the results would be catastrophic for the entire province.
"Were ICBC to fail, it would be much more damaging because of its size (its annual premiums total over $5.0 billion) and because it is the only supplier of compulsory (basic) insurance in British Columbia," he said.
"ICBC's financial position is unsustainable. The current government deserves credit for bringing the issue forward and seeking informed advice. Band-aid solutions will not be enough to fix its problems," Chant added.
In conclusion, he urged that the insurer's role must be rethought, as well as the objectives and role of the provincial government in the insurance business.
Related stories: