Exploding sunroof complaints rise in Canada | Insurance Business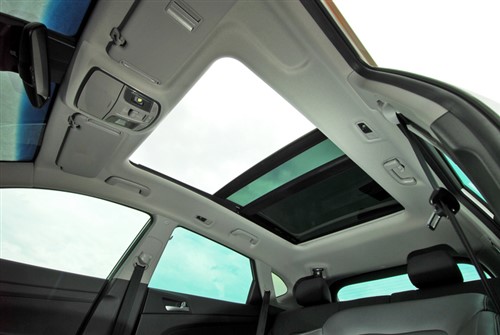 An increasing number of motorists have reported that the sunroofs of their cars have suddenly exploded for seemingly no reason.
Data from Transport Canada showed that the number of such complaints went from zero in 2007 to more than 110 in 2016. As of October 16, 103 incidents of exploding sunroofs had been recorded this year.
"The increase in the number of complaints might be attributed to more vehicles on the road equipped with larger sunroofs," the agency observed.
Transport Canada has recorded a total of 351 complaints relating to shattering sunroofs since 2000. Hyundai was the auto brand that had the highest number of shattering sunroofs attributed to it, at 61. Nissan was next, at 49, followed by BMW with 32.
Search and compare insurance product listings for Product Liability from specialty market providers here
In terms of individual car models, Hyundai's Santa Fe series has racked up the highest number of complaints, at 37. Nissan's Murano posted 19 such complaints, and BMW's 3 Series recorded the third largest number of complaints, at 13.
In America, there have been more than 850 complaints of shattering sunroofs with the federal government, from 1995 to 2017, Consumer Reports said.
Chris Davies, head of research and development at vehicle glass repair company Belron, told Global News that when sunroofs break, they shatter into very small pieces that are not very sharp – this keeps drivers and passengers safe from any cutting risks. The bigger danger, he says, is the shock factor the sudden shattering could have on drivers, who could potentially lose control of their vehicles after being spooked.
Davies mentioned that accidental damage typically causes sunroofs to shatter. Debris such as rocks and pebbles can cause it to break, especially if the glass has been previously subjected to stress.
Transport Canada stated that the larger the sunroof, the higher the "likelihood of contact with an airborne projectile, such as a piece of ice, gravel or other debris."
There are occasions wherein manufacturing defects are to blame for the shattering.
Transport Canada had launched an investigation over the model years 2011, 2012, and 2013 of the Kia Sorento. The results of the investigation led to the recall of more than 10,000 SUVs in March 2016.
The agency is currently pursuing a similar investigation over Hyundai's Santa Fe Sport, specifically the 2013 model year.
The presence of nickel sulfide, among other factors, can put additional stress on a sunroof whenever it is subjected to high heat. The glass expands in heat, and, with the added stress, could shatter suddenly.
Related stories:
Advanced vehicle technology not meaning cheaper insurance
GM recalls 80,000 trucks in Canada