Federal emergency benefits program expected to go live in weeks | Insurance Business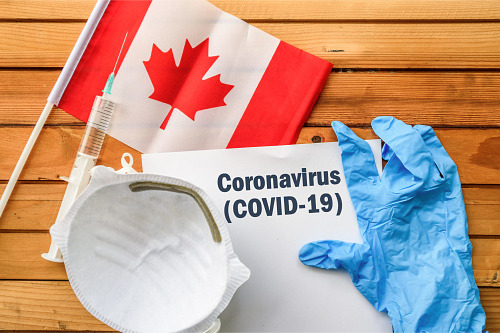 The federal government announced that it has streamlined its COVID-19 emergency benefits program, which means Canadians who are financially on the ropes can expect payments within weeks.
The program – called the Canada Emergency Response Benefit (CERB) – is a combination of two previously announced benefits – namely, the Emergency Care Benefit and the Emergency Support Benefit.
CBC News reported that the application process for CERB is scheduled to open in early April. Ten (10) days after the applications, individual income support payments worth about $2,000 a month are expected to be handed out. These payouts will be available for four months.
CERB offers income support for up to 16 weeks to those who lose income due to the COVID-19 outbreak. It is available to wage earners, contract workers, and self-employed people who do not qualify for employment insurance.
The program was created in response to the nearly one million applicants for employment insurance in the last week alone.
"The EI system was not designed to process the unprecedented high volume of applications received in the past week," a government news release explained. "Given this situation, all Canadians who have ceased working due to COVID-19, whether they are EI-eligible or not, would be able to receive the CERB to ensure they have timely access to the income support they need."
The Canadian Federation of Independent Business (CFIB) welcomed the federal government's announcement of the CERB, calling the government benefits program "a significant step forward in addressing the growing economic emergency that accompanies the nation's efforts to avoid the COVID-19 health crisis."
"We are particularly pleased that the federal government has indicated an employer will not have to lay off a worker to allow them to qualify for the benefit. How this will operate in practice remains a question employers will need quickly resolved," said CFIB president Dan Kelly.
Kelly also suggested that provincial governments should amend labor legislation to ensure an employer can move an employee to be paid by the CERB, or temporarily lay them off to allow them to collect employment insurance without triggering normal termination pay requirements.
But the CFIB stated that while CERB can take off the edge of income loss, the government should still consider increasing the wage subsidy – from 10% to 75% of wages – for all employers, up to a cap of $5,000 per worker, per month. This was a measure the trade group had pushed for in a previous statement.
Read more: CFIB: About a third of small businesses could close within the month
"A direct wage subsidy to employers will be a far faster way to ensure workers are paid than the CERB, particularly as the new program will not begin until early April and will pay workers only once per month," Kelly remarked. "A wage subsidy will also help employers who can keep their employees working from home but have no or limited business income with which to pay them."