Fighting off the insurance claim fraudsters | Insurance Business Canada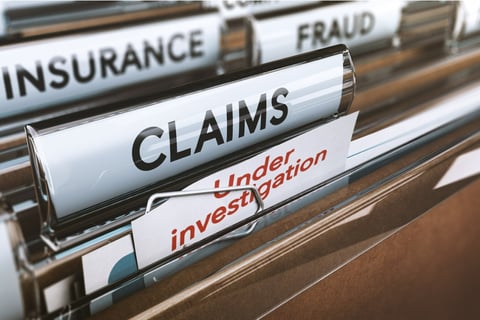 Claims fraud is an insurers' worst nightmare but with the help of technology, companies have been able to create better measures to handle fraudulent activity.
Fraudsters continue to grow more sophisticated and, as a result, the insurance industry has been doubling down on fraud prevention and detection capabilities.
Read more: TD Insurance expands fraud detection capabilities
Investing in artificial intelligence (AI) and analytics has shifted the nature of how insurers deal with fraudulent claims, according to Sona Mehta, SVP of claims, fraud, legal and vendor management at TD Insurance. She explained the evolution of the space over the past few years.
"We have to go end-to-end across a company's entire ecosystem to be effective," she said. "Investing in technology and equally investing in people is so important to ultimately protect consumers."
Using advanced modelling and AI capabilities while developing internal talent to analyze data sources can enhance a company's ability to have real-time fraud detection.
"Using advance techniques like data extraction, earlier in the cycle provides more accuracy and helps quickly identify claims that are most likely to be fraudulent," Mehta explained.
In 2020, TDI launched FRISS' Case Management Tool and Claims Fraud Detection, and in 2021, FRISS was integrated into TDI's Guidewire ClaimCenter claims management system to provide real-time fraud detection scoring to their infrastructure.
"The technology brings all cases together, both the ones that come through advisors and ones that analytics discovers," she noted. "We can see the entire ecosystem and that real-time capability is very important."
Modelling tools and AI enable the industry to look at connections between fraudulent claims in the past, in order to better predict and identify claims that investigators should be placing on high priority.
"Risk scoring is a way to prioritize what our fraud detection and investigative resources should focus on," Mehta continued. "It is a way to prioritize that attention on claims that have fraudulent aspects and on the flip side, makes sure that other claims aren't impacted and processed as quickly as possible."
The biggest key to fraud prevention is innovation, and, according to Mehta, a big part of developing innovative strategies is having an open mind and being aware of the current cyber landscape.
"We've really built our culture on being open to emerging trends and open to what the solution might be, whether it be technology or people. Innovation itself has to go across the continuum," she said.
Digital capabilities are only as important as the talent that knows how to develop and utilize them, and TDI has been hiring tech savvy individuals that understand the rich data that is embedded into its models.
"Our special investigation unit (SIU) takes the output for the models and ultimately chooses which claims to investigate. Those individuals are deeply specialized and very talented," she added. "We've grown our SIU by over 50% in the last 18 months and this is an area we continue to invest in."
Read next: Talent is the 'secret sauce' to insurance's transformation
"Our response is more associated with the ongoing sophistication of fraudsters and acknowledging that we're moving towards more digital experience," Mehta emphasized. "With that, you need to deploy the best analytics team you have."