FM Global veteran takes on new role | Insurance Business Canada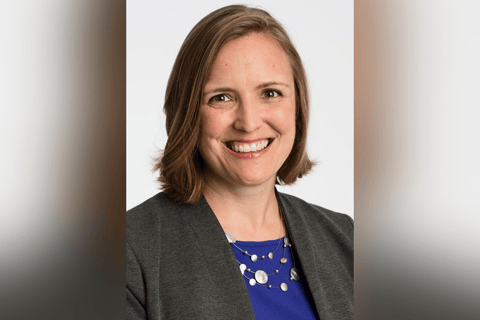 Commercial property insurer FM Global has announced the appointment of Jessica Waters (pictured above) as vice president and manager of climate and structural resilience.
Waters joined FM Global more than two decades ago and has served as an engineering specialist, account engineer, and operations chief engineer in the company's Boston headquarters. Most recently, she served as senior engineering technical specialist for natural hazards and structures.
In her new role, Waters will lead a team of engineering experts focused on protecting industrial and commercial properties from climate and structural risks. She will be based at FM Global's corporate offices in Johnston, R.I.
Waters is also the chair of the Massachusetts Maritime Academy board of trustees, which is responsible for academy operations, reviewing and approving academic and business matters, and operational performance. Waters graduated from the academy in 2001 with a bachelor's degree in marine engineering and a US Coast Guard 3rd Assistant Engineer's License. She also holds a master's degree in emergency management.
Waters succeeds Katherine Klosowski, who retired after 34 years with the company.