For insurers, recreational cannabis market is a "moving target right now" | Insurance Business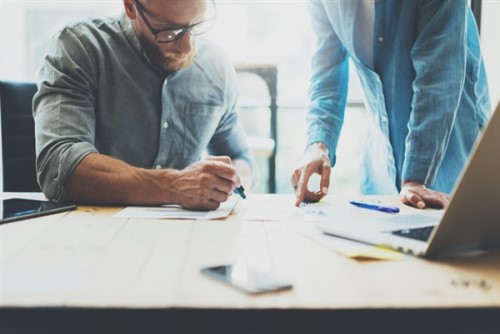 Recreational marijuana legalization in Canada might only be two months old, but that doesn't mean all insurers in the country are newbies to the cannabis insurance space. For Wynward Insurance Group, the decision to get into the marijuana marketplace came two years ago when the federal government began taking steps towards legalization.
"It looked like it was going to be the perfect fit for us as a lot of these risks are really agricultural accounts, [such as] the growers, and we have a fairly large agricultural book in Canada," said Cheryl Madden, vice president of underwriting solutions and pricing and chief risk officer at Wynward. "It was a really good addition to our book and at that time we found Next Wave Insurance. They are one of the leaders in the cannabis space in the US and wanted to come up into Canada to set up their operations here," and while Wynward liked their cannabis expertise, Next Wave needed a strong Canadian company to partner with.
Over the past two years, there have been many ups and downs as the regulatory frameworks determining distribution in each province were being finalized, until the point when Wynward was able to put together a product, which it released in September 2018. The company's cannabis coverage is "seed to sale," intended for businesses operating in the cannabis market from the growers all the way to the retail storefronts and everyone in between, according to Madden.
"We have the property covered with $70 million in capacity, and have access to additional capacity on top of that," she told Insurance Business. "That covers everything from growing stock indoors, to the physical structures and business interruption coverage."
Product liability, product recall, equipment breakdown coverage, commercial general liability, and full crime cover are included as well, though the industry-specific property component is particularly crucial in this coverage.
"Some of the usual type of property covers don't necessarily address cannabis, and it's important to make sure that the whole definition is addressed properly to understand how the property is valued, depending on whether it's in the seed stage or whether it is in the final product," said Madden.
While the legalization date has come and gone, the commercial cannabis market is still evolving as supply struggles to meet demand in some parts of Canada, which is creating new challenges for cannabis insurers.
"What we're seeing is a lot of the accounts are not necessarily in full production quite yet, and I think we're hearing about shortages across the country," said Madden. "They're gearing up, and are still building and expanding their capacity. It's a bit of a moving target right now in the marketplace."
The Canadian market is also unique from the US in terms of the size of growing facilities, which are much bigger in Canada.
"They're very large, which can be a strain on capacity," said Madden. "That was a surprise, how big these facilities actually are in Canada. For one, the product has to be, for the most part, grown indoors. We haven't seen outdoor growing stock at this point, but that could be something that comes depending on the province."
In the long run, however, getting into the cannabis insurance space was the right call for Wynward, considering the amount of opportunities in the marketplace and Wynward's ability to be nimble when it comes to placing risk, said Madden.
"Brokers need a quick turnaround on their quotes and on their coverage and we understand some markets have still not made decisions yet on what they want to do – whether they are going to be in this space, either partially or expand the coverage," she explained. "It'll be an evolution, I'm sure, for years."