insurr broker resource opens doors to new insurance markets | Insurance Business Canada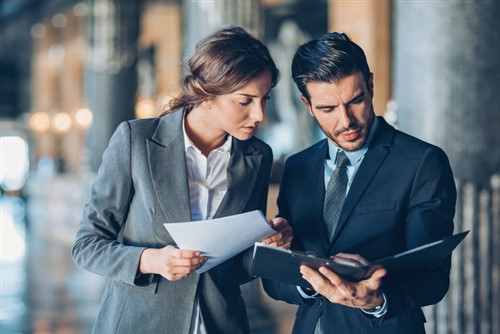 When it comes to researching insurance markets, lots of commercial insurance brokers remain frozen in time. They scour through lengthy print directories, highlight markets with potential and then visit each individual company's website to find fact sheets, product information and application forms. Such shopping is strenuous and inefficient because print directories struggle to stay up-to-date with constantly evolving risks. Even insurance shopping on Google has its limitations as only the markets with the best search engine optimization (SEO) will rank highly on the popular search engine's platform.
Two-years-ago, a free online platform emerged which relieves insurance brokers of this market research stress. insurr Canada is an online resource for commercial insurance brokers to search and evaluate insurance markets and connect with market providers. As of October 2018, the platform listed 2,215 products, 171 markets and had 4,040 product documents available for download. The documents are classified into four categories - application forms, fact sheets, supplement forms and policy wordings – and are provided directly by insurers.
In 2018, insurr has seen 37,503 searches from across the country, with Ontario leading the charge in terms of search volume (with over 55%), followed by Alberta (14%), British Columbia (11%) and Quebec (10%). The platform has 2,446 registered broker users from 685 unique brokerages, and thousands more brokers who use insurr's easy search functionalities without logging in.
"insurr is an extremely valuable resource because it's the only service in Canada specifically designed for brokers, which offers a comprehensive, up-to-date listing of specialty and commercial insurance lines," said Melissa Young Sing, project manager, insurr. "It's more agile and reactive than print directories and more valuable than a Google search because of the product documentation it provides on one platform. Instead of having to open 25 different application forms on 25 different internet tabs, with one simple insurr search, brokers are able to compare markets and products against each other with ease."
The platform is particularly relevant for specialty or hard-to-place commercial risks. Its top searches in the past few years have been around cyber liability insurance, hospitality insurance and cannabis coverage. Cyber has appeared as a top 10 search term in nine out of the 13 provinces and territories over the last two years. In Quebec it has been the top search term for two years straight. Since insurr Canada's founding in October 2016, the platform has experienced 7,289 cyber related searches, with 897 product views and 641 documents downloaded.
Cannabis has been another key search term ever since Prime Minister Justin Trudeau committed to legalizing cannabis for recreational use. So far, the platform has experienced 2,479 cannabis-related searches, with 181 product views and 234 documents downloaded. But it's not just the hot topic products that do well via insurr.
"In getting thousands of brokers to use the insurr platform, we've been able to collect some really insightful data on the commercial insurance market in Canada," Young Sing told Insurance Business. "We're able to study and analyze trends at a granular level, which means we're also able anticipate and identify market opportunities for companies. For example, if there's a particular soaring micro-brewery business in rural areas of Alberta, we can give an indication to insurance companies that there might be market opportunities there for them. Likewise, if a carrier or MGA is looking to write more business in British Columbia, we can dig deeply into our data around the B.C. markets, show them what searches are trending and what products are hot."
Learn more about insurr and some of Canada's most weird and wonderful insurance markets by downloading this free whitepaper, drafted in celebration of the platform's second anniversary.