Ford recalls 50,000 vehicles in Canada over electrical issues | Insurance Business Canada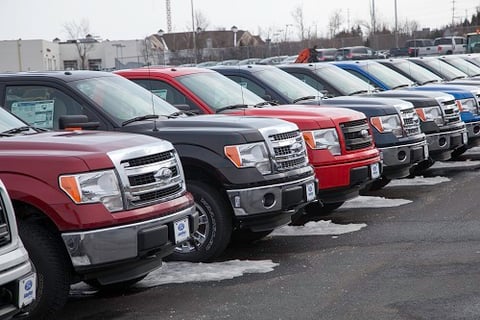 Ford is recalling a total of about 50,000 vehicles in Canada due to electrical issues.
The automaker issued three separate recalls over specific automobile models – namely, the F-150, the Super Duty, and the Lincoln MKX. Ford also recalled the same vehicles in the US for similar issues.
Auto123 reported that out of the 50,000 vehicles being recalled in Canada, 30,073 are Ford F-150 trucks, specifically from the model years 2019 and 2020. The trucks are being recalled due to an issue with the fastener of the battery's positive terminal. Said fastener may be improperly attached and could lead to the engine stalling, or the loss of power-assisted braking and steering.
Ford also warned that the issue with the F-150 trucks could also potentially lead to a fire risk.
Super Duty trucks from 2018-2019 are being recalled in a separate instance – some 14,079 trucks in Canada are affected by the order. According to Ford, the affected vehicles are equipped with LED headlights with control modules that are incorrectly configured.
A recall order was also put out for 5,253 Lincoln MKX SUVs in Canada, specifically those from the model years 2016 and 2017. Ford explained that the automobiles have an issue with the battery cables. If a fastener comes into contact with the transmission-cable mechanism, it could lead to a short circuit and also poses a fire risk.
Ford reported in each recall that it was not aware of any accidents or injuries arising from any of the issues.