Global Ag Risk Solutions offers new crop insurance product to Canadian canola farmers | Insurance Business Canada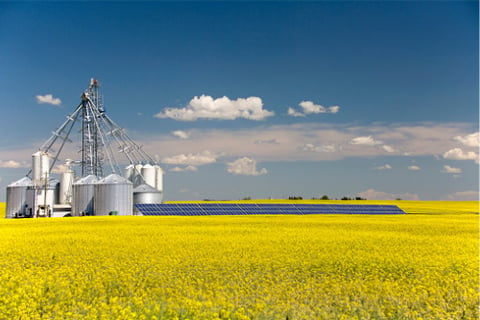 Global Ag Risk Solutions (GARS) will be offering a new crop insurance product for Canadian canola farmers, in partnership with Corteva Agriscience.
Farmers who purchase Brevant-brand seeds for Nexera canola will automatically be provided "The Heat Advantage" insurance coverage by GARS. Beginning in 2022, farmers who plant Brevant-brand Nexera canola seeds will be protected with up to $100 per acre in the event of excessive heat during the crop's flowering growth development stage.
Brevant is a premium seed brand of Corteva Agriscience.
The Heat Advantage insurance will help protect farmers from what has traditionally been considered as "acceptable" yield losses on canola, GARS explained. The insurer added that historically, heat blast from hot days and warm nights during the most vulnerable, flowering stage of crop development has resulted in lower yields and lost revenue. GARS noted that in 2020 heat blast affected nine of 10 canola growing townships, leading to a loss of over 50 million bushels and half a billion dollars of combined revenue.
"This product represents a next step in how and where we, as leaders, can innovate in the AgTech sector," said GARS president and CEO Grant Kosior. "Agribusiness is evolving at lightspeed; transforming how we farm and moving us, collectively, beyond traditional solutions. I've been in this world my whole life, but I've never been more excited about where we're headed than today."
Kosior noted that with The Heat Advantage, there is no time-consuming loss adjustment process, nor are trips to the field needed, and the farmer gets paid months ahead of traditional crop insurance.
"With demand for canola on the rise, growers have a bright future," added Corteva Agriscience North America commercial grains & oils leader Tyler Groeneveld. "To help promote that future, we're bringing our Brevant seeds Nexera canola customers an innovative solution that anticipates their needs and puts them more in control, allowing for greater peace of mind and risk mitigation."