HDI Global Specialty explains post-pandemic segment strategy | Insurance Business Canada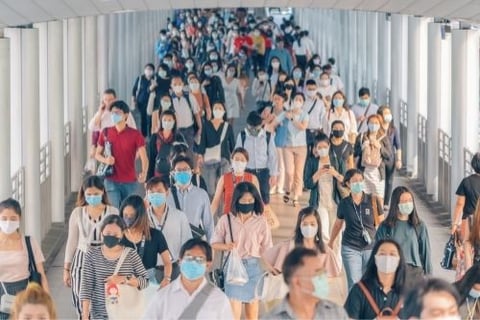 After withstanding turbulence over the last year, HDI Global Specialty SE has successfully expanded its business into the Canadian aviation market with plans to keep the ball rolling after its team nearly doubled in size since the start of the pandemic.
The company, which has been operating in Canada since 2011, is presently active in the delegated authority channel along with local single risk underwriting teams in aviation, director's & offers liability and professional liability lines. Its expansion into aviation in January 2020, occurred just before the pandemic hit North America.
The company has seen positive results over the last six months, surpassing its targets while transitioning to a remote working model. "From a growth standpoint and on a bottom-line basis, we're trending ahead of what we had planned for," said HDI Global Specialty SE Canadian general manager & chief agent Derek Spafford, speaking to Insurance Business.
After overcoming the difficulties that come with managing a remote team, Spafford explained that the company plans to enhance flexibility for employees and finalize details of a hybrid working model by the end of the summer.
HDI Global Specialty has been focusing on the general aviation space after launching into the market in January 2020, bringing in Michael McEwen as the head of aviation in Canada. With a dearth of capacity, Spafford said HDI Global Specialty's well-timed launch into Canadian aviation "came naturally."
The pandemic caused many aviation companies and their insurers to struggle but "the impact to us on the strife of the airline industry was a bit more muted" Spafford explained, "as a new player we didn't have that legacy impact, so we were able to ride with the insureds a little easier."
HDI Global Specialty's Canadian team is currently handling anything that sits below the airline space (planes that hold less than 75 passengers), focusing on smaller regional operators that specialize in areas such as forest fire fighting assistance and flying out medical support. Spafford explained that the next stage of growth is expanding into personal and private aircrafts, but, before they can do so, new technology needs to be in place.
"Later this year we should have a rollout of a tech platform offering that we can point at that type of business," Spafford said. "It has been rolled out with our colleagues in Australia and currently they're working on a module for Europe."
With plans to have its platform in place by the end of 2021, Spafford offered assurances that Canada will not be far behind as the next country on HDI Global Specialty's list to grow in the personal business and private aviation space.
The insurer's primary line of business has historically been delegated authority business through the MGA channel, representing 70% of business, but HDI Global Specialty also plans to grow its single risk segment within Canada, while working on innovative plans to further develop it's D&O and professional liability offering.
New segments are on the horizon for the global operating insurer as vaccination rates rise and the end of the pandemic inches closer; "the next that's on our list, which we're moving forward with later this year, is entertainment and contingency," Spafford noted.
With hopes of aligning itself with the reopening of concerts and live events, the company is committed to building teams globally throughout the summer, utilizing experience gained from the European market. Following suit with its aviation model, HDI Global Specialty plans to enter new segments slowly and add additional resources as business dictates.