High net worth market is 'completely underserved', Burns & Wilcox | Insurance Business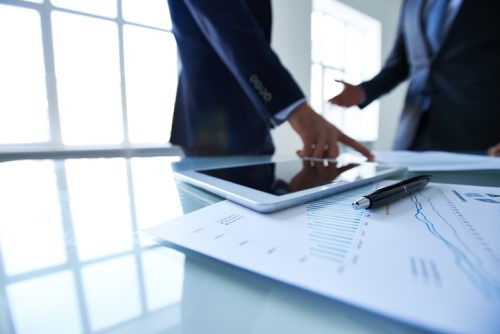 North American personal wealth accumulation continues to grow – but the high net worth insurance market remains drastically underserved.
A huge 70% of the high net worth market space does not have appropriate coverage in place, according to Heather Posner, associate vice president and director of high net worth at Burns & Wilcox.
This is because high net worth individuals are outgrowing their insurance policies and not realising they should be doing something about it, said Posner. Some people don't even know they have entered the high net worth space, and therefore don't give the market any consideration.
Search and compare product listings for High Net Worth Insurance from specialty market providers here
Bill Gatewood, corporate vice president and director of personal insurance at Burns & Wilcox, told Insurance Business: "Wealth accumulation continues to expand. There are more new millionaires every year and there are lots of people moving into the high net worth segment whether they know it or not.
"A lot of people have outgrown their insurance plan and should start again with a specialty carrier. However, many people don't make this change because they don't realise they should or they haven't had the correct information and advice from an agent."
There is a wealth of opportunity in the personal lines sector for specialised brokers to step-in and steer high net worth individuals towards a suitable insurance framework.
Posner said brokers should make the most of this "completely underserved" space by using the specialised services of Burns & Wilcox to access the market and get expertise to impart to high net worth clients.
"There is a huge opportunity to service this market because 70% of people that are high net worth are not with a specialty carrier," she said. "There is an immense opportunity for brokers to go after that business and provide great service and coverage. For high net worth individuals to get access to the right programs, they need to switch into the independent agent broker channel."
Many high net worth clients use direct carriers. As their wealth accumulates they outgrow their policies, but captive carriers do not have the specialty products to service them, explained Posner. Without access to the right broker, high net worth individuals will continue to miss out on specialty products.
There is also a shortage of brokers with the expertise to write the business, added Gatewood. "Specialty insurance companies tend not to appoint thousands of agents because they only want to work with agents and brokers that have the expertise to write the business," he said. "Therefore, an agent who has a small amount of high net worth clients in their agency probably isn't going to have direct access to the specialty market and won't have the expertise the carriers are looking for.
"Some agents and brokers might be a little bit intimidated about going into a specialty market like high net worth because they don't have the expertise for it. If they find a wholesale broker they can partner with – someone who can give them the expertise as well as access to the market – then they can confidently talk to and supply their customers."
A common error in the high net worth market is a focus on price rather than coverage, according to Posner. She said it is being treated as a "commoditized market" when really the focus should lie in specialty coverage. This trend is seen throughout Canada and the US.
Related stories:
Burns & Wilcox parent acquires new insurance business
Why kidnap and ransom insurance is no longer just for the rich and famous