HUB International buys Integro Canada | Insurance Business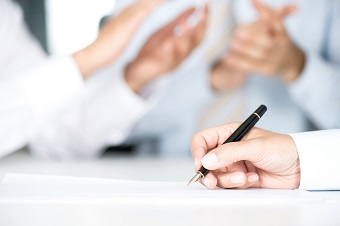 HUB International (Hub), a leading global insurance brokerage, has acquired brokerage Integro Canada.
Tina Osen, president of HUB Canada, told
Insurance Business
the deal was an ideal fit and created a "tremendous opportunity for growth" for both companies.
"Both of our companies are highly invested in Canada and together we create a significant scale … [that] brings an expanded dimension to HUB's substantial leadership position in the Canadian market," she said. "At the same time, HUB is a recognized leader in Canada and will enable Integro to add and access more bench strength across the entire country.
Search and compare insurance product listings for Mergers and Acquisitions from specialty market providers here
"Integro's mission to focus on the customer and do what is best for them is very clearly mirrored in Hub's directives."
Osen said management is expected to remain at both merged companies, while "every effort" will be made to also accommodate grassroots staff.
"Leadership will spend some time sharing information and getting to know each of our businesses over the next couple of weeks," she said. "Integro Canada's leadership team will work hand-in-hand with HUB's leadership team to identify efficiencies, redundancies, opportunities, synergies, etc.
"With any acquisition, there is a chance that positions will be reduced but, HUB is a large organization with many open positions at any given time. Good, skilled, talented employees are very difficult to find and every effort will be made to have a spot for everyone."
With offices in British Columbia, Ontario and Quebec, Integro Canada is "a top-tier commercial property and casualty brokerage specializing in complex risks, including construction, transportation, professional services, manufacturing, real estate, entertainment, mining and financial services," Hub said in a release.
"Integro Canada's experience in larger, more complicated risk issues brings an expanded dimension to Hub's substantial leadership position in the Canadian market," Osen said. "We are already recognized as a leader in Canada and with this expansion we broaden our geographic reach and our ability to upscale our presence in the larger risk management sector across the entire country."
Hub Chairman and CEO Martin Hughes added in a statement: "This is a significant deal for Hub as it also expands our focus on large account business in Canada. Hub is focused on working with like-minded organizations and Integro Canada's commitment to culture, mission and expertise that parallels our own, makes them a great addition to our presence in Canada."
Terms of the acquisition were not disclosed.
Related stories:
HUB Financial President explains latest Canadian acquisition
Hub International acquires Canada's Mainline Insurance