HUB International has 'tremendous pipeline of potential acquisitions' | Insurance Business Canada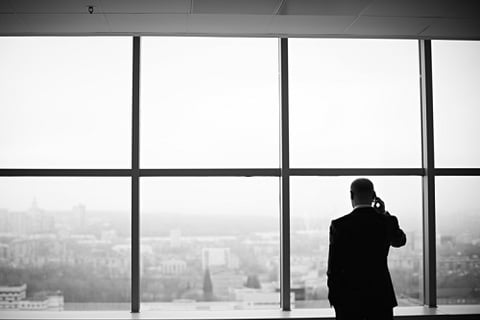 HUB International
is a force to be reckoned with. The mega brokerage boasts 11,000 employees across 26 HUBs in North America. It's the number one broker in Canada in terms of revenue, number of employees and physical books of business – and it claims to have a "tremendous pipeline of potential acquisitions" lined up.
Since HUB International's inception in 1998, the company has closed 400
acquisition deals
and is "constantly on the look-out for other quality operations and merger partners," according to Greg Belton, executive chairman of HUB Ontario.
You might look at HUB International's daunting stats and 400 acquisitions and think the mega brokerage is all about the money – but that's simply not the case.
In fact, the company is woven with the thread of hundreds of entrepreneurs eager to be involved in "creating something meaningful" and building from the bottom-up on a huge stage, Belton told
Insurance Business
.
Celebrate excellence in insurance. Join us for the Insurance Business Awards in Toronto
"Our M&A strategy is never about the revenue – it's always about the people," he said. "We are trying to attract talented people who are in the prime of their career and who are now looking forward to playing on a bigger stage and helping to build something even larger.
"We have a long and successful track record of acquiring and integrating businesses, and retaining the people who built those businesses, which is key. It's incredible how many principals stay with the business long after the completion of the valuation of their deals. We believe that's a testament to both our culture and how we choose merger partners. We want partners who are keen to grow for their clients and for their employees – and be part of something bigger. We're not looking for the person who's just looking to cash out."
Belton's personal story is a prime example of a successful HUB International
acquisition deal
. He used to be president and CEO of HKMB Limited, the largest independent commercial insurance brokerage in Canada back in 2007. His team had a "tremendous growth record" and were anxious to join an environment "on a bigger stage" where they could build their business further. HUB International acquired HKMB on January 01, 2008, and Belton remains with the company almost 10 years later as executive chairman of HUB Ontario. That is one of many similar tales within the HUB International organization.
Many people involved in the running of the 26 HUBs across North America are entrepreneurs who have been involved in prior
M&A activity
with the organization. They're looking for like-minded entrepreneurial spirits for potential M&A deals, who will fit into the company's core values and principals while bringing their own individual flair.
"We're a collection of 400 individual brokerages that have effectively been moulded into 26 HUBs. Each HUB follows the same founding principals and values, but they all operate a little bit differently," explained Clark Wormer, managing director, mergers & acquisitions, HUB International. "All markets are different and are formed by your competitors in those marketplaces, so we've tailored the way our HUBs do business as long as they keep company values at their core.
"Another thing that binds us all together is that out of 11,000 employees, approximately 10% are shareholders in our private equity-backed partnership. This allows our people in the field to drive towards the same goals as the executive team – and those shareholders include, for the most part, the principals of every HUB International merger or acquisition."
Related stories:
Canadian insurtech partners with HUB International and Miami Dolphins
Insurers making major acquisitions are "underperforming"