IBAA responds to national broker study results | Insurance Business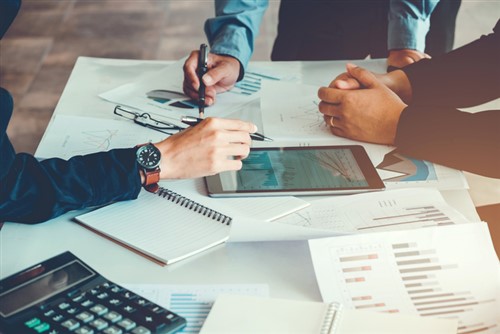 Following the release of a national report which looked into the economic and social contributions of P&C insurance brokers, the Insurance Brokers Association of Alberta (IBAA) has issued its response.
The Insurance Brokers Association of Canada (IBAC) prepared the national report, together with Deloitte Canada. Surveying 1,770 brokerages across Canada, the report found that, in 2017, member brokerages contributed about $5.4 billion to the national GDP. The report also found that 90% of the brokerages surveyed made monetary donations to charity, and that 70% of their employees volunteered for social causes and/or local charities.
Read more: Insurance brokers contribute $5.4 billion to Canada's GDP
IBAC's report also offers a breakdown of economic contributions made by brokers per province or territory. According to the study, Alberta's member brokerages contribute about $653.5 million to the province's GDP. The brokerages also create and/or sustain an estimated 5,733 full-time equivalent jobs across Alberta.
For every dollar spent on capital and operating expenditures by member brokerages in Alberta, insurance brokers are projected to contribute $1.31 of value-added to the province's economy, the study found.
"We know that insurance brokers' business operations add value to the provincial and national economies," IBAA CEO George Hodgson said in a statement, who added that every city and town in Alberta also benefits from the community involvement of brokers and their employees.
Hodgson also cited one instance in which Alberta's brokers recently proved their mettle and worth – the 2016 Fort McMurray wildfire.
The event resulted in more than $3.5 billion of insured damage. In the days following the disaster, brokers played a crucial role in crisis management efforts by overseeing emergency fund payouts and ensuring claims were properly reported to carriers. Brokers also had to serve as advisors to customers during this period of stress, as the majority of clients did not know the name of their insurer or the details of their coverage.
Rogers Insurance was given a special callout by the IBAA for its exceptional service following the fire. The brokerage's Fort McMurray branch was forced to evacuate from the area and close for 30 days, but that did not stop it from serving its clients. Emails and calls from clients were redirected to Rogers Insurance's Calgary office, and the brokerage deployed a team on-site to assist with claims. In total, Rogers Insurance handled more than 4,700 claims related to the fire, resulting in over $600 million payouts.
"This report puts real numbers on the significant economic impact of insurance brokers in Alberta," said Hodgson. "And just as importantly, it shows how brokers are making a positive difference in their communities. Brokers everywhere can be proud of their profession and the contributions they make to Canada."