IBAO reinvents brand and image | Insurance Business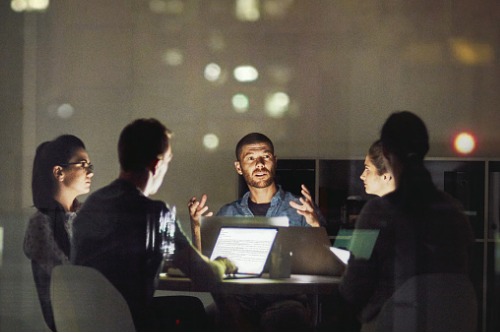 The Insurance Brokers Association of Ontario (IBAO) has put a new spin on its logo and brand image as part of its strategy to "modernize" itself.
IBAO's new logo was created by Samantha Chang, a design specialist for the association. The new brand image can be found on IBAO's redesigned website, as well as the association's profiles across social media.
"We want to convey a sense of unity — demonstrated by the interconnectedness of the letters — the connection between the association, members and our partners across the industry, and the networking that happens in all the moments in between," explained Chang.
"Through our strategic plan we've really concentrated on building upon the value that we provide to our members. This rebrand not only responds to IBAC's update to the BIP logo, it marks the renewal of what we offer as a modern association," IBAO CEO Colin Simpson said in a statement.
"With this evolution of our brand, we wanted to align our updated digital and social presence, communication platforms like The Weekly e-newsletter and The Ontario Broker magazine, and flagship events like our Young Brokers Conference and Annual Convention," commented IBAO marketing manager Norah Black. "These member touchpoints have evolved right alongside our membership and continue to expand as we focus on member experience. As they evolve, we evolve with them."