IBC Atlantic: Newfoundland and Labrador auto insurers are losing money, not profiting | Insurance Business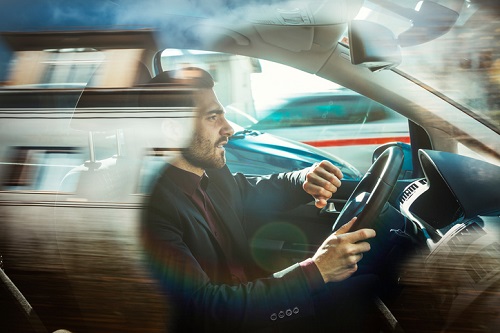 Insurance Bureau of Canada (IBC) Atlantic vice-president Amanda Dean has confirmed that the auto insurance industry in Newfoundland and Labrador is not as profitable as some would make it out to be.
Dean was present during the Public Utilities Board's (PUB) most recent hearing on a review of the province's auto insurance, The Western Star reported. The review sought to understand the reasons for mounting claims costs for private passenger vehicles and taxi operators in the region and to come up with feasible solutions for the matter.
During the hearing on Tuesday, the IBC representative responded to accusations that auto insurers in NL have profited as insurance premiums increased.
"Let me address the elephant in the room – that's the falsehood circulating around the province that over the past few years insurance companies have posted hundreds of millions of dollars in profits," she said. Insurers are not making money on auto insurance in Newfoundland and Labrador. They are losing money [because costs are escalating]."
Dean also cited an earlier report by Oliver Wyman, which found that NL's auto insurance industry profitability dropped from 8% in 2007 to -6% in 2016.
"The study concluded that even though higher costs have led to higher premiums and limited availability, insurers still need to charge another 17% on top of 2017 premiums just to be viable."
According to Dean, it is the "ever rising costs of settling bodily injury claims" that is driving the instability in NL's insurance system.
"Between accident years 2011 and 2016 the average cost jumped from $55,000 to nearly $79,000," she explained. "The highest in Atlantic Canada."
The PUB was asked by the provincial government of NL to review what course of action to take to fix the region's auto insurance system. IBC has proposed replacing the current $2,500 deductible with a $5,000 compensation cap on minor injuries – a proposal that was met with criticism from injury lawyers and consumer advocates.
Dean believes the compensation cap will work, citing similar limits that have been implemented in other provinces.
"Our proposed package of reforms is designed to meet three objectives," she said. "Those objectives are to stabilize premiums by reducing and stabilizing bodily injury claims costs, improve health outcomes for people injured in collisions by providing access to treatment based on current medical evidence and by having appropriate accident benefit levels, and making it easier for people to repair and replace their damaged vehicles."
Related stories:
Insurers battle lawyers over auto insurance review
Personal injury lawyers want NL to push back insurance review