IBC extols Ontario's new distracted driving laws | Insurance Business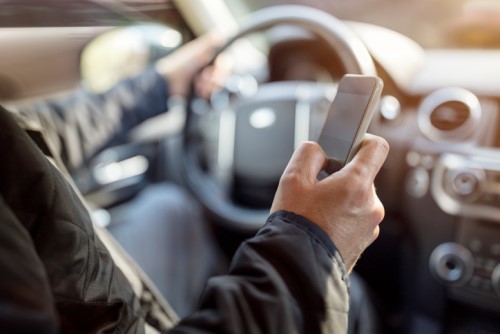 With Ontario's new distracted driving laws now in force, the Insurance Bureau of Canada (IBC) has offered its support and praise for the regulations.
Under Ontario's new rules, drivers who are caught using their smartphones and/or handheld devices will be served a $1,000 fine – more than double the original penalization. The penalties increase further for drivers who continue to violate the rules, and even newer drivers could have their licenses suspended for driving while using their phones.
"We applaud the latest efforts of the Government of Ontario to make roads safer for drivers, passengers and pedestrians," said IBC Ontario vice-president Kim Donaldson in a statement.
Donaldson noted how serious an issue distracted driving has become in the province.
"Distracted driving has contributed to a greater than 10% increase in the frequency of vehicle damage claims made in the province over the last five years," Donaldson said. "For safety's sake, IBC urges you to encourage anyone you know who engages in this risky behaviour to drive more carefully."
Citing data from the Ontario government's website, IBC stated that fatal collisions resulting from distracted driving have doubled since 2000. Collision data from 2013 reveals that, statistically, a person is injured every half-hour in a distracted driving collision. The same data also found that a driver using a phone is four times more likely to crash than a driver who is not using one.
Donaldson hopes Ontarians start the new year with a commitment to safer driving habits.
"If there is one resolution you need to keep in 2019, it's keep your hands on the wheel and your eyes on the road," said Donaldson. "And tell that to your friends and family. Make this year Ontario's safest ever."