In the transition to fully automated cars, what auto insurance policy works best? | Insurance Business Canada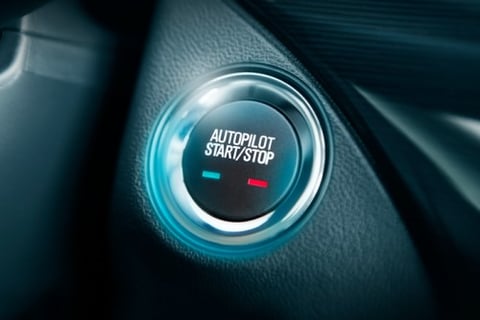 Automated vehicles are coming to Canadian roads, but the insurance industry and governments still have work to do to make sure auto insurance policies and supporting legislation are updated to reflect the risks associated with collisions that involve autonomous driving technology – a conversation that regulators across Canada are open to having, according to one expert.
"Governments and regulators see the fact that auto insurance policies now are built for human error and that they might not translate perfectly in an environment where technology is driving the vehicle," said Ryan Stein, executive director of the auto insurance policy and innovation research team at the Insurance Bureau of Canada (IBC), which recently released a position paper on the topic titled, Auto Insurance for Automated Vehicles: Preparing for the Future of Mobility. He added, "The provincial government that was the most responsive to this was actually the Nova Scotia government," where the recently passed Traffic Safety Act includes a provision that stated the government will develop insurance requirements for automated vehicles.
Putting that process into legislation is a positive step forward, said Stein, who hopes that other provinces will take similar steps.
In its position paper, IBC provided several recommendations for how the insurance landscape needs to change to reflect that automated vehicles will lead to fewer collisions, but will also make repair and replacement costlier, software and network failure will be new risks associated with the technology, and these vehicles will also be able to record significant amounts of data, as well as the fact that responsibility for collisions will move away from the driver to the technology.
Read more: Driverless cars and why insurance firms aren't ready
A challenge in coming up with the right insurance solution is that there are different levels of vehicle autonomy whose adoption by consumers and companies will develop slowly over time.
"They're going to come out one at a time and people will buy them, or there will be a ride sharing company that provides an automated fleet," said Stein. "It's going to happen slowly over time, so you can't develop auto insurance legislation and regulation, and the corresponding policies around 'we're in an autonomous world' or 'we're not in an autonomous world.' You have to design them for what's going to happen over the next few years, and a lot of people will say that in a world where all vehicles are fully automated, no-fault insurance makes the most sense, but we are a long way away from that world."
In a world where you have regular vehicles without automation, some with conditional automation, and others that are more automated and require less human interaction, auto insurance legislation that works for all of those scenarios makes the most sense. That's why IBC prefers the single insurance policy approach, which was recently established in the UK under the Automated and Electric Vehicles Bill.
Read more: Call for insurers to "directly control" self-driving cars
"It can co-exist with the existing policies, so you can't have some policies that are full, no-fault insurance policies and then some policies that have no-fault for some vehicles and then tort-type policies for other vehicles – it doesn't work that way. You have to choose which direction you're going to go," said Stein, pointing to Ontario, Alberta and Atlantic Canada, where there are mixed policies that include accident benefits and third-party liability coverage, as well as a tort system where people who did not cause the collision can sue those responsible.
The single insurance policy can fit within those systems because, according to the IBC report, "it requires that insurers compensate people who are injured in collisions caused by automated vehicles, regardless of whether the human operator or automated technology was responsible."
"Brokers always evolve their questioning as risks change and they try to gather information to reflect the specific risks, so I just see it as being a continuation of the evolution of how brokers do their business, gather information from their clients, and ultimately help their clients," he said.