Influencers face defamation, intellectual property risks | Insurance Business Canada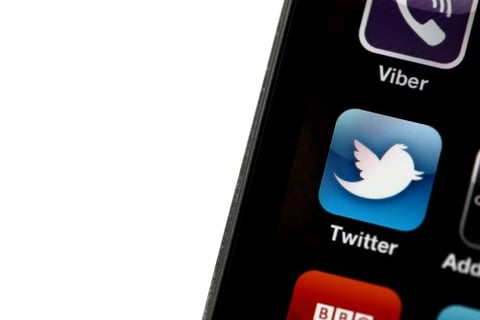 Love them or hate them, social media influencers have a lot of clout in the entertainment biz. While many are private about how much cash they're taking home, stars with followers that outnumber the populations of small countries can charge thousands of dollars for an Instagram post and hundreds of thousands of dollars for video partnerships on YouTube, according to Forbes.
These platforms aren't going anywhere – the Social Media Lab at Ryerson University reported in 2017 that 94% of Canadian adults who are online have signed up for at least one social media site.
"Ten years ago, there were one or two social media platforms. I remember when it was just Facebook, and now you've got Facebook, Instagram, Twitter, and many more," said Ana Bursack media and entertainment underwriter for Beazley Canada. "Every day, there are more social media influencers setting up accounts and becoming very successful."
Insuring these influencers is the focus of Bursack's work, and has been for almost three years now. Everyone from bloggers and vloggers to sports personalities and academics who are active on social media are fair game, and number is no object – Beazley covers influencers who have only 2,000 followers as well as those with 20 million followers.
"We do have a really broad appetite," said the Beazley underwriter. "Essentially, it's anyone who's in the public eye, and has a reputation to protect and uphold."
The risks facing influencers are threefold: defamation, breach of intellectual property, and breach of privacy. Product disparagement falls under the first risk and is especially important because of the product reviews that influencers frequently post.
"If influencers are talking about a product and they are negative about or libellous about someone else's product when they're comparing that, that is an exposure," said Bursack, who has seen claims from $500,000 to $1 million for a range of issues. "Really, it's important that they have this cover in place in order to protect them against those sizeable claims."
Content is king for the social media star and their insurer, and while the range of followers varies between insureds, the size of their audiences can increase exposures.
"If they're talking about nice, light and fluffy stuff, it's more low-risk. However, if they're talking about contentious investigative topics, then that would be higher risk," Bursack told Insurance Business. "Putting the content aside, I would say if you have channel growth and you increase the number of followers substantially, that increases the exposure because more people are likely to view your social media profile. There's the old saying, 'where there's a hit, there's a writ.' If you have a popular social media influencer, one could argue that you're more likely to face litigation."
Unlike larger entities in the media and entertainment space, influencers often don't need to contractually purchase insurance, though it's a good idea that they do anyway. For anything they post on social media or say during public appearances, they're at risk for defamation or intellectual property claims.
Beazley also offers public relations and crisis management costs within the policy, with a $25,000 sub-limit that acts as a pot of money for the influencer to utilize with preferred vendors.
"It's an important cover for the influencer. We've seen a single, misguided tweet lead to financial and reputational consequences, and the crises can escalate much more quickly."
It was a good idea for Beazley to start insuring influencers a few years ago when social media was a growing field, though there are still many opportunities there today.
"I have definitely, personally, seen the demand increase not only in Canada, but also in the US and the UK," said Bursack. "Word is spreading and the more lawsuits in the news that come up – 'Twibel' lawsuits, they call them: Twitter libel lawsuits – I think people will be more likely to purchase the insurance."
Related stories: