'Insurance crime always has a victim' | Insurance Business Canada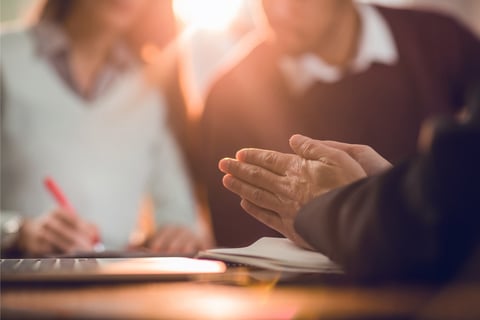 With March being celebrated as Fraud Prevention Month, Équité Association and its member insurers have launched a new campaign to help the Canadian public understand that insurance crimes have a real human cost to them.
"From auto theft to staged accidents, insurance crime has very real and devastating financial, physical and emotional consequences," Équité said in a release earlier this month. "It impacts Canadians coast-to-coast and crosses borders, industries and communities."
With the aim of educating and informing consumers this Fraud Prevention Month, Équité's anti-fraud campaign is focused on "taking a stand, together," which promotes the efforts of both the insurance industry and Équité to protect Canadians from insurance crimes.
"Whether it is in our neighbourhoods and homes, or the fear and loss it leaves behind for individuals, insurance crime affects all of us, often targeting the most marginalised in our communities," the non-profit organization said. "It erodes our public safety, consumes our benefits and congests our medical and judicial system, which already suffer significantly."
Équité also cautioned that victims of insurance crimes, such as staged accidents, can also suffer real and severe physical injuries, which can range from broken bones to catastrophic impairment.
"Undoubtedly, insurance crime has a human cost."
"The insurance industry was designed to protect consumers when they need it most," stated Équité Association president and CEO Terri O'Brien. "That is why insurers work with Équité Association - to keep Canadians safe. Insurers care about their customers."
Équité Association continues to fight against the spread of insurance crimes in Canada. In January, it formed a new partnership with the Canadian Crime Stoppers Association (CCSA). As part of the partnership, Équité has transferred its insurance fraud public tip referral services to local CCSA programs, allowing the public to submit insurance crime tips 24/7 through CCSA's tip line.