Insurance professionals bag prestigious industry awards | Insurance Business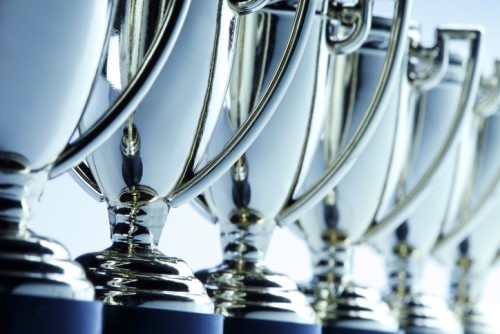 The 2018 Salute Insurance Person of the Year gala has concluded, with two professionals recognized for their major contributions to BC's insurance market.
This year's winner of the Insurance Person of the Year Award is Jennie Moushos, senior vice-president of Intact Insurance's western division. With more than 25 years of experience in the industry, Moushos oversees the operations of $1.9 billion in written premiums with six branches and more than 1,000 employees in Alberta, British Columbia, Manitoba and Saskatchewan.
She was recognized for her commitment to both the industry and the community. For some time, Moushos taught at the Concordia University Department of Continuing Education in Montreal. When she moved to BC, she became a co-founder of the Women in Insurance Cancer Crusade BC Chapter in 2002. She was also a past member of the Insurance Bureau of Canada Regulatory Committees, BC & Yukon and Alberta Divisions and of the General Insurance and Risk Management Program at the BC Institute of Technology Advisory Committee.
Moushos has been a board member for the SOS Children's Villages since 2013. She also joined the board of the Bridges to Community Canada organization in 2017.
In addition, she has been recently nominated to the board of directors of The Western Investment Company of Canada.
Salute selected Gore Mutual Insurance regional sales manager Carlos Caceres as this year's 2018 Rising Star Award recipient. He began his career as a personal lines underwriter before moving up to the commercial side, then later got promoted to commercial lines supervisor – his most recent position before his current role.
He now manages a team of six new business underwriters for western Canada.
On top of his current duties, Caceres has been an active volunteer for the Insurance Institute of BC since 2012 as an exam proctor, vice chair of the Future Directions committee, and vice chair of the Seminars committee.
Both winners were selected among many other nominations by the Salute Committee – a group of volunteers representing different areas of the insurance industry.