Insurance providers recognized as some of Canada's "most admired" | Insurance Business Canada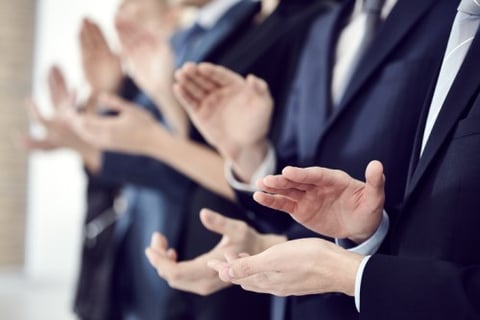 Waterstone Human Capital has unveiled its list of Canada's Most Admired Corporate Cultures of 2018, revealing that several insurance providers made the cut.
The national program recognizes best-in-class organizations – whether public or private, for profit or non-profit – for having cultures that have improved their employees' performance while giving the organizations a competitive advantage.
A total of 40 winners were selected for this year's list – 10 winners for each category: growth (revenues over $10 million under $50 million, and over 25 employees), mid-market (revenues of $50 million to less than $500 million), enterprise (revenues of $500 million and above), and broader public sector (not-for-profit, government, charitable organizations and crown corporations).
Of those 40 winners, five are insurance companies and/or providers. They are:
Mid-market category
BlueShore Financial (life, extended care insurance)
Cowan Insurance Group (personal, life, travel insurance, and group benefits)
Growth category
Insurance Insight Inc. (life, disability, general insurance)
Broader public sector category
Alberta Blue Cross (group benefits)
Medavie Blue Cross (group benefits)
In addition to the winners of this year's Most Admired Corporate Cultures award, Waterstone Human Capital also revealed its Hall of Fame list – a list of organizations which have won the Most Admired Corporate Culture designation four times (not necessarily consecutively).
At present, only two insurance providers are included in that Hall of Fame list – RBC (home, travel loan, and balance insurance) and Medavie Blue Cross, which entered this year's Hall of Fame list after being recognized for the fourth time.