Insurer sponsorships in sports – more than just a game | Insurance Business Canada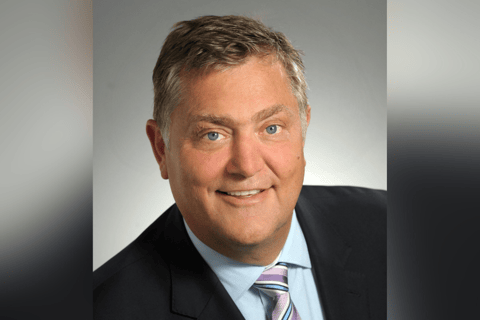 Insurers love sports sponsorships – so much, that according to a report by GlobalData, insurance companies worldwide spent a collective US$895 million on sports sponsorships in 2021. Why would insurers not leap at the opportunity to promote their brand on national television?
But not all insurance sponsorships are about the optics and exposure; some are just about genuinely supporting the sports community.
In October, brokerage NFP announced that it is working with Rugby Canada to launch a new program that aims to give young girls more opportunities to engage with the sport of rugby. Called the "Let's Play Rugby" program, a pilot will initially be conducted in British Columbia over a 10-week period.
Read more: NFP sponsors Rugby Canada's new youth program
Here to talk more about the partnership is NFP Canada president John Haas, who has a lot to say about how the collaboration with Rugby Canada began, and what makes a successful sports sponsorship deal.
What went behind the decision for NFP to become Rugby Canada's official insurance partner and official team partner of Canada's Senior Women's Program?
Taking an active interest in supporting local communities is a core value of NFP. We considered several great partnership ideas centered on where we could help improve an organization and create value for its participants at both local and national levels.
Notably, I must give credit to Bridget Bohan, a successful businesswoman, entrepreneur and now director of Business Development, NGen Canada. Bridget introduced me to Women's Rugby. She played second row or lock for 17 years, the majority in Ontario. For Bridget, rugby created a network of driven women who come together on and off the pitch. Her rugby network consists of coaches, team members, and opponents and continues to impact her personally and professionally.
It was her passion for the sport, how it helped to develop her as a leader with a strong work ethic, and increased her opportunities in business that left a powerful impression on wanting to replicate her experience for other women.
From there the NFP team got to know Rugby Canada and in particular the Women's 15 national squad. In short order, it was clear we would make excellent partners. The team, coaches and support staff are dynamic and driven people. As we continue to get the know the players personally, we are continually impressed with their drive and determination and how they support and encourage each other.
The team is truly national with players from across Canada, so we have national representation but with a local touch and community engagement. As we develop our relationship, we intend to do more to support the players on and off the field. The team remains focused on the task at hand at the World Cup in New Zealand. I encourage all of Canada to tune in to the games and support the team.
Tell us about Let's Play Rugby, the new youth rugby program administered by Rugby Canada and presented by NFP. Why is it important to get young girls interested in rugby
Rugby is a sport available for all youth across Canada to participate in, but when you get to know the nature of rugby clubs, you learn they operate as a community. This aligns with the significance NFP places on supporting local communities.
Rugby is an excellent way to provide young women with an opportunity to be a part of a community and flourish as athletes and individuals. It is a great sport, and we are happy to help develop and grow the game for young women on a national level. In addition, those who have the opportunity to play team sports often learn to become confident, caring, team-oriented and resilient. These are qualities that can help young women throughout their lives, and Let's Play Rugby can facilitate this.
How effective are sports sponsorships in driving up business?
Part of why we engage in sponsorships is to amplify the NFP brand across new audiences where we can make the biggest impact for the business, the organization we sponsor, its people, and the community in which it serves.
As a company, we aim to support organizations that reflect our values, and we do. To us, as it pertains to Rugby Canada, it is the perfect alignment, underscored by doing the right thing to support a team that typically flies under the radar a bit and helping them become more recognized and appreciated.
What makes a successful sports sponsorship?
A successful sports partnership entails an architecture where the players we sponsor develop as players and people. It's one where the players are successful during their playing career regardless of skill level.
Most importantly, it's knowing that the skills, values and relationships the players develop from being part of a competitive team, plus their personal commitment, will eventually transfer into future successes at home, school, work and community. This sponsorship is all about helping the players become successful on and off the field during and post playing days, which is very important to me and NFP.