Insurers must be intentional about the S in ESG | Insurance Business Canada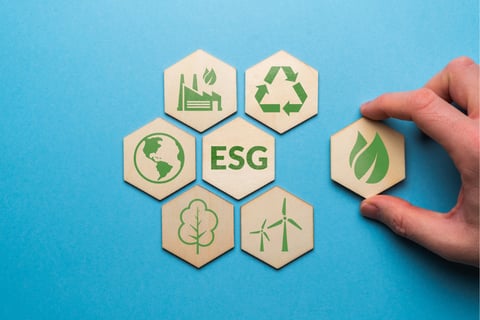 Ever since the 26th United Nations Climate Change conference (COP26) in November 2021, insurers have upped their focus on the E (environmental) in ESG, with the sector largely transitioning towards net zero carbon and engaged in fostering global resilience to climate-related risks.
While progress in the environmental pillar is critically important for the current and future health of the planet, insurers must take care not to fall behind with their S (social) and G (governance) initiatives.
"These three specific factors [ESG] have been part of many organizational cultures for years, but I'm going to pick on the social dimension. In the last two years, I've noticed more attention being paid by companies specifically as it relates to social responsibility or the ethical framework within businesses," said Dionne Bowers, owner of D.B. Solutions, a consulting business that focuses on training and development solutions for insurance professionals and a contracted facilitator with the Insurance Institute of Canada.
"From a social perspective, there are many opportunities for our industry to influence change by collaborating with grassroots initiatives to build tangible solutions that address these issues," she added.
Read next: Definity's ESG head on the insurer's quest to "build a better world"
Bowers is the vice chair and co-founder of the Canadian Association for Black Insurance Professionals, a non-profit organization primarily focused on advocacy, mentorship, education, and networking for individuals in the insurance industry. These opportunities have been "lacking" among black professionals in Canada, according to Bowers, and she's dedicated to "bridging the opportunity gap".
Less than a year old, the Canadian Association for Black Insurance Professionals is emphasizing the importance of inclusivity, and bringing to the forefront issues that black insurance professionals have been grappling with for years.
"Are they difficult conversations? Absolutely. However, we are doing what we can to create a safe space for individuals and organizations to have real intentional discussions about key, social issues," explained Bowers, during a CIP Society Symposium discussion on 'Why corporate responsibility is your responsibility'. "The reality is, if we are not having these conversations, we are not moving forward. If we're not moving forward, we are enabling complacency, which does not lead to successful growth within organizations."
Bowers is adamantly clear on one thing – the importance of intentionality. She believes that when a person or an organization is "serious about change," they can make it happen.
In March 2022, Catalyst – a global non-profit supported by many of the world's most powerful CEOs and leading companies to help build workplaces that work for women – reported that the share of women in senior management positions globally is increasing incrementally.
"That is great news," said Bowers, "but from my perspective as a black woman, the dial is not moving quickly enough, especially in Canada. [According to Catalyst] in North America, only 86 women are promoted to manager for every 100 men promoted to the same level or the same role, which is resulting in fewer women available for promotion, at even higher levels. If we're not able to elevate women of colour, or women with disabilities, whatever the case may be, we're not seeing that [dial] movement."
Read more: IBC's 5-Star Diversity, Equity and Inclusion 2022 award winners
Women of colour were promoted to manager at the same rate as all women in North America for the first time ever in 2021. Bowers described that stat as positive, but also "disheartening" because it has taken until the end of 2021 to achieve equality among women.
"In North America, [Catalyst] also mentioned that at the C-suite level, women make up 24%, of which 4% are women of colour," she added. "So, there's lots to do, and we can't do this alone."
In Canada, there are many allies for the diversity, equity, and inclusion (DE&I) cause. One is Bruce Palmer, president and CEO of Pro-Demnity Insurance Company, who said that engaging with organizations like the Canadian Association for Black Insurance Professionals helps to ensure that DE&I is more than just a box ticking exercise.
"It's about making sure that we actually take action, we get people involved, we get people committed, and we make change within our organizations – and you've got to measure that change and drive that change," said Palmer. "Our objective is to make things better for our current generation, and future generations."
An important element of change is self-awareness. Bowers commended Palmer's self-awareness and pointed out the significance of that coming from a person at the top of an organization. She added: "As more individuals and organizations embrace that, more opportunities will come."