Is it time to say goodbye to the hard market? | Insurance Business Canada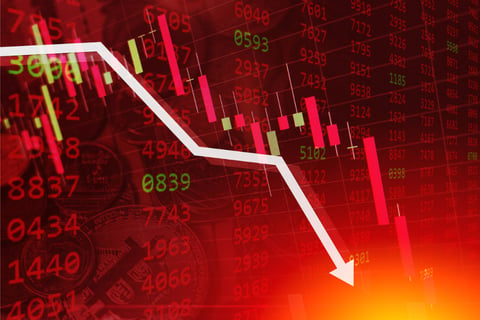 As the final quarter of the year wraps up, the hard market continues to pose challenges when it comes to capacity, rate adequacy and providing comprehensive coverage for clients across various lines of business.
Russ Quilley, head of commercial risk and chief broking officer EVP at Aon, remains optimistic for 2022 as the marketplace is beginning to show signs of change.
Read more: Aon posts Q3 2021 financials
"We're seeing some capital and underwriting authority come back into the Canadian market," he said. "In preparation for 2022, carriers are starting to position themselves for these anticipated trends."
Over the past few years, many changes have transpired with respect to capital investments, which is creating a positive lens for clients.
"The marketplace hasn't completely come out of the market but it's showing signs of transition," said Quilley.
He added that throughout this hard market cycle, the biggest change has been the cost per million that carriers have been spending on risks.
"The amount of capital that carriers were willing to put in changed drastically," he explained. "More carriers ended up providing solutions and the rate per million changed considerably compared to the soft market. That change was really impactful in the overall cost of insurance."
Rate increases were inevitable, but Quilley explained that Canadians have recently seen a drop in the rate of those rises, and will continue to see rates flattening out in the new year.
"We're getting into single digit increases but I'd caveat that with the fact that best in class risks will see the best results in the marketplace right now," he said. "If you're still sitting in high-risk areas the market won't be transitioning at the same speed."
Read next: How to handle difficult conversations in a hard market
According to Quilley, the biggest factor right now is having the right timing.
"Underwriters didn't have the authority to go to multiple sources, creating a lot of issues around timing. This has forced clients to make decisions about substantial changes within a small window," he noted. "As capital decisions come back to Canada, it'll create some space for clients to understand how they want to buy their insurance."
When it comes to building back the lost capacity in the Canadian market, understanding data and analytics is the industry's best friend.
"We need to understand where the capacity is coming from, make sure we're approaching underwriters that are looking to develop growth within their book and maximizing what the marketplace will offer," he said.
The Canadian market has a unique appetite for risk and will continue to present options for clients with more capital. Understanding exactly how money can be brought into the marketplace will create competition and the best products for clients.
"Building back contracts and making them as broad as possible will help provide clients with the solutions they're looking for," Quilley added.
The coverage clients lost through the hard market is becoming a pressing issue and considering what is most important to clients and what's available in the marketplace will be critical going forward.
"Risks are constantly evolving, and we need to be at the forefront in understanding what those changes are and have conversations with clients around what mitigating options they have without a full transfer," he said.
If a full transfer of risk is necessary, then so be it, but the underwriting community is using data analytics to assess socio-economic conditions and gauge their book of business.
"Underwriters are seeing trends much sooner which is why the marketplace is in such an interesting space right now as brokers need to make sure they understand clients and potential exposures in a confident manner," he said.
As capacity is slowly built back within the marketplace, leveraging data analytics is increasingly important to understand what clients and underwriters are looking for.
According to Quilley, carriers that are looking to put capital back into the market will have the biggest impact in the transition out of this hard market.
"We're still going to see some level of increases in 2022 but by the end of next year the market will transition to slight decreases as competition builds," he said.