It's an incredible time to get into insurance – millennial trailblazer | Insurance Business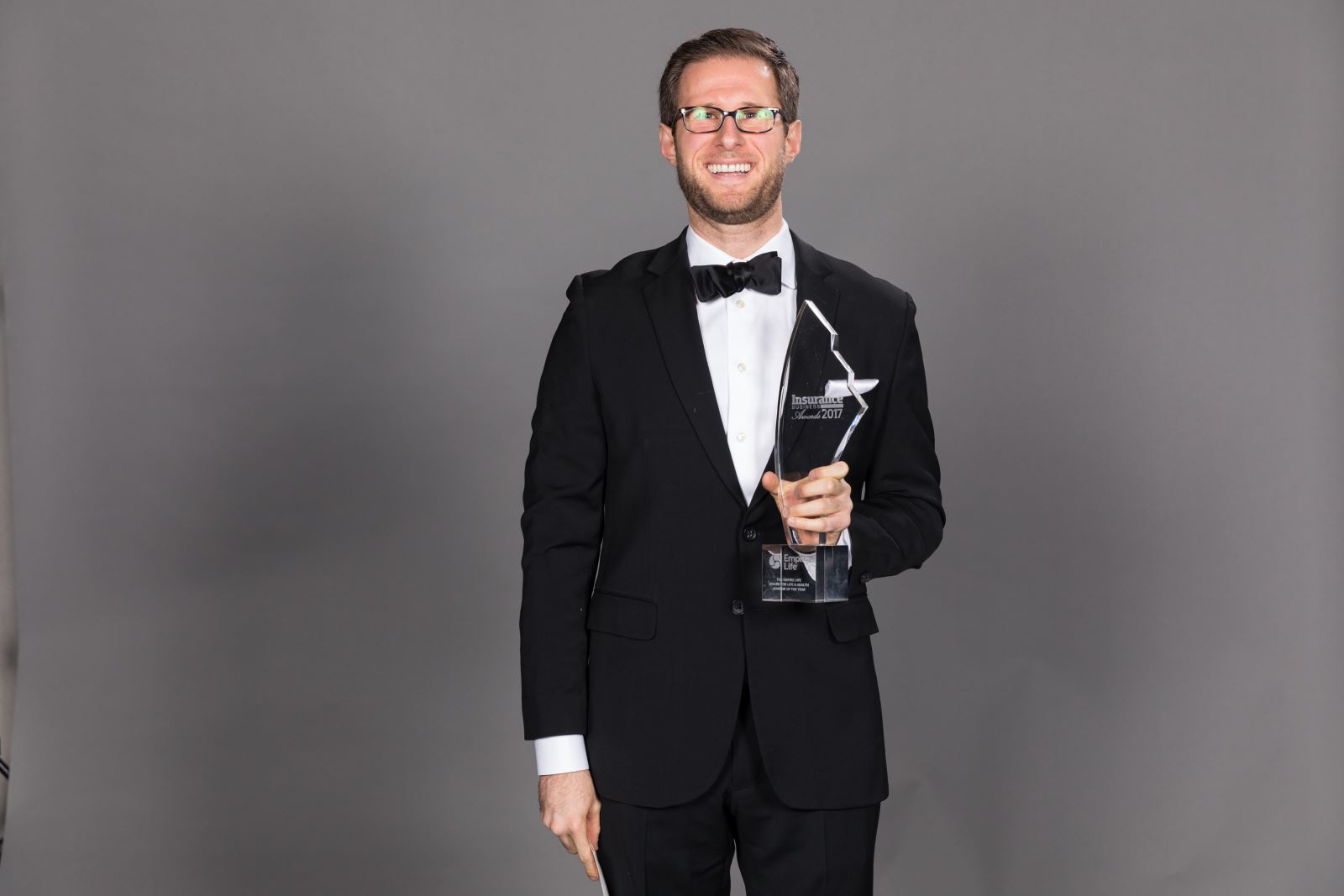 Ditch the doom and gloom – it really is "an incredible time to get into insurance," according to Samuel Waxman, managing partner and financial advisor at Millennial Financial Group.
At the age of 29, Waxman has just come away with the
Empire Life Award for Life and Health Advisor of the Year
at the Insurance Business Canada Awards 2017.
We caught up with the millennial trailblazer to find out the secrets of his success and his top tips for other
Young Guns
:
How are you feeling about the award?
I am really excited, fortunate and happy to receive this award. I've worked really hard to build my business and my career, so to see that pay off in a setting like the Insurance Business Awards was really amazing.
How did you get started in the insurance industry?
It was a family tie. My dad Peter Waxman - who worked in the industry for more than 50 years and has just recently retired - brought me into the industry when I was a little unsure about what I wanted to do with my life. He thought I would enjoy it, so I took a shot at it, and he was right. After starting out with him and servicing his book a little bit, I got together with a friend and we started Millennials Financial Group, where we have a big focus on the next generation.
What were your key achievements in 2017?
I got the basic things right. I was persistent, hard-working and I never gave up. I could have let my head drop after finishing as a runner-up for the award in 2016, but I continued to try – and when you do that, good things tend to happen.
A key goal for 2017 was to get my CFP designation, which I achieved in the summer. I also wanted to beat my numbers from 2016 (which were very good) and I managed to do that as well. This year, I've also been focused on building my business, my name, and continuing to capitalize on opportunities for myself and my company. It's all about striving for the next level and the next level after that.
What are your goals for 2018?
This award validates that I did something right this year, so now I need to focus on how to build on that success properly. Being a
young millennial in an industry with an older workforce
, I have to keep making sure I'm not only doing the right thing but I'm doing it in a different and an out-there way. I want to constantly improve and update my offering and avoid getting stale. If I want to continue to be different, I have to focus on constant improvement, constant change and building from there.
You're an award-winning Young Gun. What advice do you have for other millennials in the industry?
Never give up. Insurance is a hard business but if you work hard and strive to be successful, you can make it happen. It's all in your hands.
Finding a niche and doing something different is also key
. Don't just be like everybody else. I'm constantly having to sell myself and my services to prove why someone should want to work with me. It's all about making sure people understand you've got something a bit special to offer.
What about young people thinking of joining the industry?
Insurance is a great industry. But it's a business right now with an average age of about 61-years-old. A lot of people will be leaving or retiring soon and there will be a huge transition of business, which is
an exciting opportunity for younger workers
. It's an incredible time to get into the business. If you focus on doing things right from day one and don't get caught up in any bad habits, there will be a real opportunity to change things in the industry and take it to the next level.
Related stories:
Young Gun of the Year tells of advice that rang true
Winners of the Insurance Business Canada Awards 2017