Brokers are gradually migrating towards the niche – April Canada | Insurance Business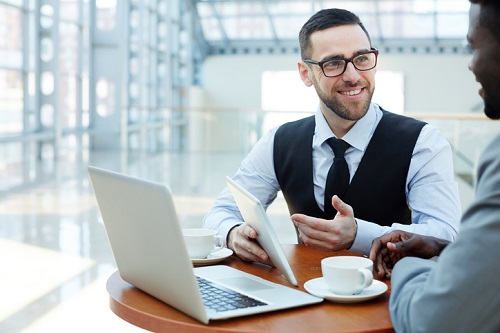 Insurance brokers across Canada are trying to break out from the flock and distinguish themselves amid the noise of change, according to Nick Kidd, president and CEO of April Canada.
As personal lines markets get increasingly busy with direct-to-consumers models and insurtech start-ups, brokers seem to be finding more value in commercial and specialty lines.
"Brokers are trying to move away," Kidd told
Insurance Business
. "Most people I talk to are moving towards commercial lines over personal, and then those commercial lines brokers seem to be moving towards specialty areas and niches rather than generic SME package business.
Browse specialty insurance product listings from APRIL Canada here
"I think there's a gradual migration in the broker world towards being niche-focused – and we at April Canada want to help brokers get there. That's our aim."
Celebrate excellence in insurance. Join us for the Insurance Business Awards in Toronto
The MGA currently trades with around 1,300 brokers across Canada, supporting a number of niche markets, including commercial property, manufacturing, professionals, contractors, residential and marine.
As the focus of the broker changes, so must the relationship between April Canada (and other insurers / MGAs) and the broker network, according to Kidd. Over the last few years, the company has moved away from transactional relationships with brokers to more synergetic partnerships.
"We are starting to identify brokers where we have more synergies and through that we can develop unique offerings, exclusive products and different service packages for certain brokers. We have started to tier and segment our offerings to different broker needs," Kidd said.
"If we have a synergy – something that strikes a chord with a particular broker, or vice versa – then it really makes sense to offer something a little bit more unique, rather than provide an off-the-shelf product."
But not all brokers write niche business and have lots of specialty clients. Moving into specialty lines – as Kidd suggests is the trend – can be difficult, especially for those without the expertise. These brokers might need to touch base with an insurer or MGA from time to time for help and advice.
"Our model is open to all brokers, despite having a keen eye on specialty lines. We don't want to reject brokers who need help for their clients on a random or one-off basis. That's our bread and butter, and we will continue to support that," Kidd added.
Related stories:
Brokers - it's not all doom and gloom… get out there and win business
Canada slow off the blocks for 'beneficial' product