J.D. Power reveals Canadian insurers with highest levels of customer satisfaction | Insurance Business Canada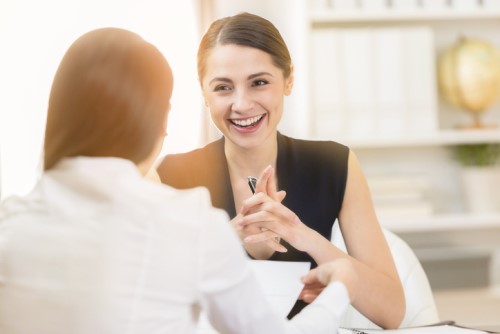 J.D. Power's latest study has revealed that auto insurance customer satisfaction levels have taken a hit – and it most likely has something to do with the record number of claims filed as of late, which in turn have led to premium increases.
The J.D. Power 2019 Canada Auto Insurance Satisfaction Study ranks auto insurers across the country based on their customer satisfaction score. The study also takes an in-depth look at trends affecting the auto insurance market.
Among all insurers, Alberta Motor Association and The Co-operators claimed the top ranking for the highest customer satisfaction scores in Alberta – each with a score of 781, the report noted. This is The Co-operators' sixth straight year leading the rankings in the region.
While The Co-operators bagged first on the list, Alberta had the lowest average customer satisfaction score among the four regions included in the study, at 754 points.
For the Atlantic, The Co-operators once again came out on top with 820 points, followed by Intact Insurance, with 799.
The Co-operators conquers the top spot of yet another region – Ontario – with 809 points. The Personal was Ontario's second highest insurer in terms of customer satisfaction, at 798.
In Quebec, The Personal secured first place with 836, with SSQ not far behind with 834. Quebec also had the highest average level of customer satisfaction among the four regions, at 817.
Meanwhile, J.D. Power suggests premium increases in recent months have hurt satisfaction levels. According to the report, Canadian auto insurers have been pushing premiums upward to the point that the national average premium has risen by $298. In terms of individual regions, Alberta saw the highest spike in auto insurance costs, at $326. It was followed by Ontario ($311), the Atlantic ($286), and Quebec ($213).
"With such a dramatic increase in premiums, price sensitivity becomes an issue to which insurers should be very mindful," commented J.D. Power insurance practice director Tom Super. "While we have seen pockets of claims frequency begin to stabilize, carriers continue to face profitability challenges in the auto sector, especially for those carriers that lagged the market on rate action."
The study found that "providing clarity and transparency when an insurer initiates a premium increase could help limit the negative effect on satisfaction." Satisfaction is higher among customers who saw an insurer-initiated increase of their premiums once they discussed their discount options (688 on a 1,000-point scale) and also completely understood their bill (722). Those customers who discussed discount options, completely understood their bill, and completely understood their policy saw their satisfaction score rise to 741.
"There are multiple ways to help customers realize the value of their policy," Super explained. "Providing easy access to policy information via digital channels and having at least one annual touch point to review customers' changing needs can go a long way in increasing satisfaction and loyalty."