Keeping the insurance brokerage 'thriving' during the post-pandemic era | Insurance Business Canada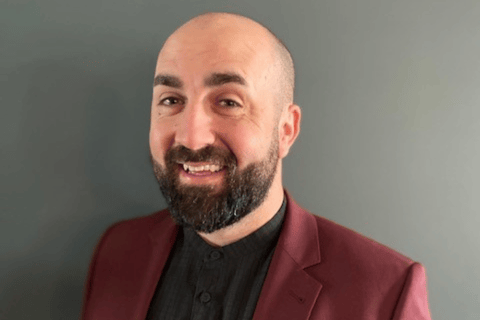 In September, a partnership group came together to purchase the Ontario-based brokerage Stan Darling Insurance. Led by Kevin McKinnon (pictured), the group coordinated with the Commonwell Mutual Insurance Group, who served as a strategic partner in the acquisition.
What went behind the decision to acquire Stan Darling, and what does this brokerage hope to accomplish in this new normal, post-pandemic world? We spoke with McKinnon, who currently serves as managing director of Stan Darling, to answer these burning questions and more.
Read more: Ontario insurance group acquires Stan Darling Insurance
Can you tell me about your role and its key responsibilities?
The partnership group we founded to acquire Stan Darling brought a great mix of experience and expertise. With combined 50+ years of experience in operating and running insurance brokerages across Ontario and a fundamental understanding of broker distribution strategy this will, without a doubt, help us lead this acquisition and more. Under the new ownership, I will be taking on the role of managing partner in each of the Stan Darling offices and will lead the existing team through the transition and take over the day-to-day operations of all four locations. I want to ensure we remain focused on providing the best customer experience and build a culture that continues to attract top talent. The brokerage is fundamentally a well-run brokerage, and I will work with the staff to optimize roles, find ways to modernize the organization for an enhanced customer experience and in turn grow our customer base.
How did the opportunity to acquire Stan Darling Insurance first come about?
In January of 2022 I was transitioning roles from the carrier/MGA side of the business into a more entrepreneurial type of mindset. In March, I started working with a national broker as their VP of franchise development while at the same time launched my own consultancy. The goal was to build a business focused on supporting brokerages as they work through the pain of trying to grow their business, build strong team cultures and manage the rapid speed in which technology and customer demands have changed with their businesses. However, the lead up to that point was talking to many peers in the industry including Stephen Darling about what their futures held and how I can be a part of it if possible. Stephen and I had built a relationship over time working with him as the business development rep and spent time together outside of work talking about his business, my career and how they may intersect one day. It felt like a very natural fit when we started talking about succession because it wasn't about me, it was about what our group brought to the table. A group of young passionate people who care about their staff, their communities and their customers - something that Stan Darling has represented for years in the Muskoka/Parry Sound area. Although it took time and lots of due diligence, the process was very insightful and affirmed our decision to acquire Stan Darling Insurance.
What makes Stan Darling stand out from other insurance brokerages?
The people, the community and clients are the backbone of Stan Darling Insurance. As we watch urban sprawl move north of the major cities to the Muskoka/Parry Sound area we thought a brokerage in that area would provide us with ample opportunity to lay the foundation and build a stronger footprint. The population in the area continues to grow not only with cottages, but small business, families and commuters relocating. It's not just about the expanding population but the history of Stan Darling Insurance and it's their involvement in the surrounding community. This is a fantastic business that has been operating in the Muskoka/Parry Sound region for the past 84 years and we want to ensure that the legacy of this business is carried on for years to come.
Read more: How to start and run an insurance brokerage firm
From your perspective, how is the insurance broker channel surviving in this "post-pandemic" phase?
The broker channel is not just surviving but "thriving" in a post-pandemic world. During the pandemic, many clients needed advice and help more than ever. Professional insurance brokers had to help clients navigate through many changes in the use of their home for work or business operations and how their vehicles were being used both personally and commercially. Many commercial operations were either put on hold or had to pivot and offer new services, deliver, or change their business altogether. Brokers were able to help clients make sure they found coverage so they could stay in business in these instances. In addition, post pandemic has also brought high rates of inflation and long delays on parts for auto repairs and shortage of contractors for property repairs. Professional insurance brokers are helping clients make sure they are properly insured using up to date building costs and helping clients in stressful claims situations where repairs or replacement are taking much longer than pre-pandemic.
With so much consolidation in the market, what do you see as the future of the broker?
The future of the insurance brokerage will be bright, it will just look a little different. There will continue to be the need for true professional advice that a broker can bring to the insurance buying equation. Stan Darling Insurance will continue to operate as we were pre-acquisition in that our brokers are making decisions and providing trusted advice to our clients for their best interest and protection - our independence is defined by this philosophy. With consolidation, there will continue to be less and less brokerages, but the overall business in the broker channel will continue to grow, meaning more clients using brokers and more brokers working in the channel.