Key risk management strategies for businesses bringing employees back to work | Insurance Business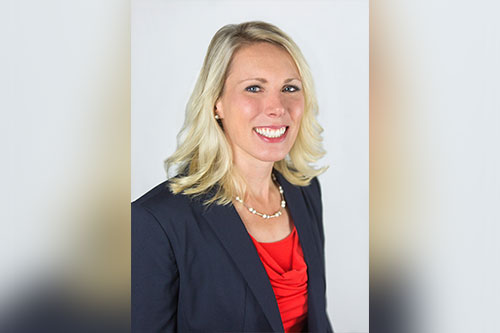 Across Canada, many businesses are moving to reopen as lockdown restrictions related to the coronavirus outbreak start lifting. However, there are also new risks businesses will undoubtedly encounter as a result of the pandemic that they will have to learn how to mitigate, with the guidance of insurance professionals.
The first of these risks is the state of mental wellness among their employees as they ready to return to offices and other workspaces. Businesses have to take a 'temperature check' of how their employees are feeling before bringing people back in full force.
"One way that employers can do that is to actually survey their workforce and make sure that they're doing those temperature checks, just like you would with a thermometer," said Andrea Buhl (pictured), managing director of clinical operations at Sedgwick. "A survey can be a really great tool to get information out to your colleagues and understand what they're thinking and what they're feeling, and to ask them things like, how are they doing working from home?"
Read more: Cybersecurity best practices should be top of mind during remote work
Many employers have sent staff home to work for the past few months, which in turn may have introduced new challenges for employees who are dealing with stress that comes from working in a new environment while trying to juggle the various demands of work and home life at the same time. By conducting a screening of employees, employers can collect information and address any employee concerns by putting measures in place. A survey also helps to identify who may need additional support through an employee assistance program to help with the stress and anxiety that workers might be dealing with at this time, according to Buhl.
Other steps businesses may want to consider before reopening include developing a plan for the easing of lockdowns by drawing on the expertise of a cross-functional team, including human resources, operations, and safety teams, to talk about what needs to be done to get people back to work safely.
"The safety of employees is paramount and employers need to be looking at how they can bring people back safely and prevent them from being exposed to COVID-19 in the workplace, but also just general physical safety," explained Buhl. "A lot of manufacturing areas have been closed up and employers may need to consider doing pre-opening safety inspections to make sure that everything is running the way it needs to. They may need to consider industrial hygiene and disinfection before they bring employees back."
Other specific protocols that need to be put into place before employees return range from a reconfiguration of employee workspaces or the staggering of staff returning to a workplace to meet social distancing measures. Buhl recommends having a Team A/Team B approach, where teams come in on opposite days. Employers may also need to mark elevators and lunch rooms to help with social distancing or extend lunchroom hours. Considering how to address the return of employees who fall into a vulnerable population, whether it's because they're in a certain age bracket or have underlying medical conditions, is likewise important.
Read more: FM Global report rates 130 countries on their resilience amid COVID-19
"Employers may need to consider allowing them to continue to work from home or allowing them to work in a more isolated space to limit their exposure," said Buhl.
There are also childcare issues that need to be considered as employers are putting together their reopening plans. Business leaders need to take a look at their workforce and check what geographic area they're in, and see if childcare options have opened up because that could cause some issues with bringing people back to work.
"The other thing is to make sure that there is enough personal protective equipment to go around," added Buhl, noting that employees should come back wearing masks. "Also, [employers need] to make sure that they disinfect shared spaces, including conference rooms and break rooms. It can help also if employers have health screenings as people come back into the workforce to make sure that they aren't displaying any signs of COVID-19 infection. And if they are, employers need to make sure that they have a plan in place to address this and determine how they're going to manage people who are present in the workplace with an illness."
As businesses roll out their plans, the key is to do so in a phased approach so that they can adjust if necessary. For example, if a business brings back all of its employees into an office, this will limit its ability to pivot quickly if, say ,a lunch room proves to be a hub of activity, despite measures leaders put in place.
"These are unprecedented times for all of us and, because of that, there are a lot of unknowns," said Buhl. "We can plan for things to the best of our capabilities, but there are going to be things that we didn't consider as we start bringing folks back into the workplace."
By implementing a phased approach, employers can bring back a few employees at once, assess if risk management strategies are working, and determine if any changes need to be made before they bring more people to work.
By doing so, they will "ultimately have more success in bringing their entire workforce back," added Buhl.