Legal helpline mitigates risks during the pandemic | Insurance Business Canada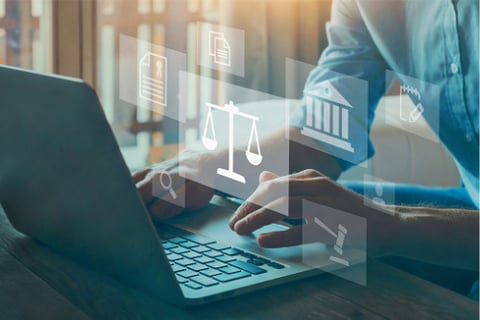 Addressing potential legal risks requires awareness, proactivity, and, over the last year, innovative digital solutions.
Companies such as ARAG Canada have taken the time to implement technology that allows brokers to work closely with clients to mitigate risk and find the best coverage.
"Throughout the pandemic one of our offerings has been the legal helpline," Grace Klemke, the assistant vice president of sales at ARAG Canada told Insurance Business. "It really allows our clients to access guidance and help from a lawyer on any legal matter they have. Whether or not its covered by the product they purchased, our lawyers are there to provide that guidance to them."
ARAG's legal helpline provides brokers and clients with a time-saving tool that helps effectively manage legal risks. During lockdowns and a hard market, the helpline has been an asset when it comes to accessible communication.
Read more: CEO of ARAG on expanding Canadian market
"Some people can't afford to access the justice system and it really gives them that peace of mind and comfort about what to do next," said Klemke.
ARAG's helpline saw an increase in volume during the pandemic, handling questions from small businesses about everything from employment, to property dispute issues from landlords. For a period, ARAG was offering legal advice to everyone, whether they were a client or not.
"It's been interesting through the pandemic for our brokers," Klemke added. "A lot of them weren't prepared to work from home or have the digital capability of doing so. It was very challenging, which really brings to light the importance of having that digital access and being able to deliver our products to clients."
Read next: Why legal expenses insurance is not just for clients
ARAG works closely with its brokers to build awareness around legal expense insurance (LEI) and the value it brings to clients' insurance portfolios. The last year has shown that having the right tools and digital capabilities are essential in actively monitoring a client's journey.
Klemke emphasized the importance of not only finding the right coverage for clients, but identifying gaps within their portfolio where underlying traditional products don't provide coverage.