Major insurer files fraud claims against medical providers, paralegal | Insurance Business Canada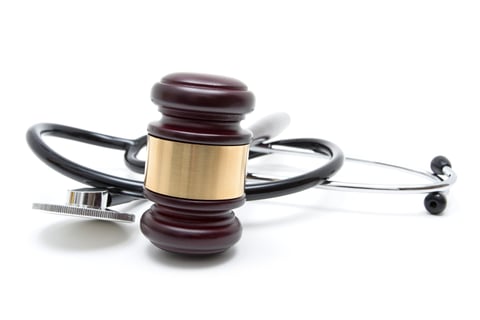 Aviva Canada
has recently filed complaints with both the College of Chiropractors of Ontario (CCO) and the Law Society of Upper Canada (LSUC) in relation to three professionals whom the insurer has implicated in fraud charges.
Licensed chiropractor Dr. Edward Hayes, clinic employee Michelle Osacenco, and paralegal Anna Kovtanuka are set to appear in court next week for insurance charges against them.
Both the CCO and the LSUC have confirmed receipt of the insurer's complaints, but Hayes and Kovtanuka's licenses remain active. While
Aviva
Canada respects both organizations' decisions to wait for the confirmation of criminal charges, the insurer has urged both to suspend the licenses of the identified suspects in the interim.
In March, Aviva provided the Toronto Police Service with evidence on fraud—the result of a months-long investigation. The evidence included video surveillance from Aviva's undercover investigators. Thanks to the evidence, the police laid fraud charges against the three individuals and arrested them on Feb. 5.
"We're pleased that FSCO, the Crown Attorney's Office and the police have taken the necessary steps to protect Ontarians. We hope the CCO and the LSUC will take similar action," said Aviva Canada president and CEO Greg Somerville.
"Schemes like this contribute to the $1.6 billion insurance fraud problem in this country. It's especially troubling when fraud is committed by health and legal professionals given their important role in the claims process and the trust accorded to them by the public," Somerville added. "Insurance fraud strains the pocketbooks of honest customers and that's why we continue to make every effort to stop it."
The Financial Services Commission of Ontario (FSCO) sent an Interim Order to the Wellness Centres of Ontario to cease operations on April 15. The clinic has remained closed since Mar. 31. Not long after that, the FSCO issued a Revocation Order and imposed an Administrative Monetary Penalty of $21,985.17 against Wellness Centres of Ontario on May 16.
Related Stories
:
Morning Briefing: Customer-focused insurers receive double benefit says study
Insurance giant pledges half its profits as dividends