Manulife develops "first of its kind" program | Insurance Business Canada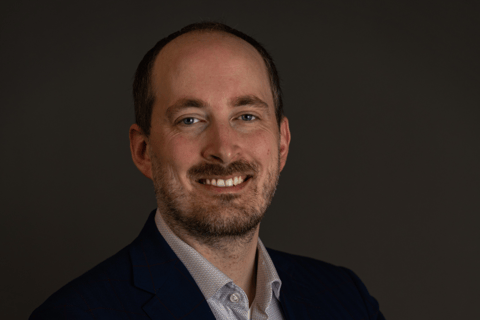 Manulife will offer its Vitality program to all new core product customers from November, in a move the provider has said is set to "disrupt" traditional life insurance.
"This is a very exciting opportunity – it's the first of its kind in Canada, in the industry, for us to be able to not just be there when those events happen, but to actually help play a role in stopping those events from happening, and making clients healthier and benefiting them and their families while they're alive," said Paul Savage (pictured), Manulife head of individual insurance.
Through Vitality, Manulife customers can track health data and earn rewards for engaging with the program.
Vitality has been live since 2016 and has "helped tens of thousands of Canadians improve their overall health and wellbeing", according to Manulife.
Read more: Canada's 10 largest insurance companies ranked
Up to the latest launch, Vitality had been a paid-for option, originally available through its family term product and later its individual health and dental product.
As of November, it will launch a two-tiered membership program for its insureds, with Vitality Go, which offers discounts at major outlets as a reward for developing healthy everyday habits, expected to be complimentary. Vitality Plus, which offers the potential for annual premium savings and additional offers, will cost a small monthly fee.
"Essentially, how it works is that customers go through a broad spectrum of activities, many of which they already do today, including exercise, nutrition, sleep, preventative screenings, things like going for a workout, going for a run, getting a flu shot, or going to the dentist," Savage explained.
"When they do those things, they get Vitality Points, and those points contribute to statuses which contribute to rewards"
Manulife is working with big name brands, including Tim Hortons, Amazon, Expedia, and Apple Watch.
Participation in the program will be "fully optional", Savage said.
"Customers have the ability to decide what they're comfortable sharing with Manulife," he confirmed.
For those customers that do choose to share, Savage said there are also benefits for advisors.
"In terms of what advisors can see, advisors won't see the level of personal information in terms of personal biometrics or anything like that, but they can be aware of their clients achieving higher statuses," Savage said.
"For example, if a client had silver or gold or platinum status, the advisor could congratulate them on the milestone, as well as check in on if they're seeing the rewards if they've booked a trip, if they've got an Apple Watch and how they're enjoying it.
"It gives the advisors the opportunity to have many more conversations."
Read more: Manulife launches new health and dental insurance contest
More than 55% of advisors surveyed by Manulife said they believed Vitality was improving their customer retention. Three out of four said Vitality gave them new opportunities to interact with customers, and two out of three found that Vitality helped to differentiate their practice from the competition.
Studies have shown that through the COVID-19 pandemic Canadians' physical and mental health has suffered. Interest in the program increased during the pandemic and subsequent lockdowns, according to Savage.
"We believed in the Manulife Vitality program and this desire to help customers live better, healthier lives before we even knew that there would be a pandemic, but the pandemic has certainly underscored the need and the benefits of some of these healthy behaviours and activities," Savage said.
"We have certainly seen interest in the program go up significantly as we've gone through the pandemic, and it has also shown that Manulife Vitality is an ongoing program that lets us bring the latest in terms of scientific and health research and benefits to our clients."
As for the health benefits of Vitality, Manulife pointed to data that showed nearly one in three of its members with elevated blood pressure were able to improve their readings to normal levels within a year.
Surveyed members also said they had increased exercise activity by at least 20 minutes on a weekly basis, while more than half of members with "somewhat at-risk psychological distress" said their mental state had significantly improved.
"We strongly believe that life insurance players should care about helping their customers live longer, healthier and better lives," Savage said. "And we're in a unique position in our industry to be able to make that impact for our customers."