Revealed – Canada's 10 largest life insurance providers in 2022 | Insurance Business Canada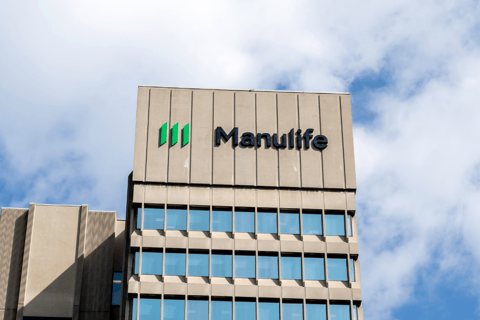 Canada is home to more than 150 life and health insurers, according to the latest data from the Canadian Life and Health Insurance Association (CLHIA). Of these, around 80 provide life insurance policies to an estimated 22 million Canadians, with coverage totalling $5.1 trillion.
Over four-fifths (82%) of policies are purchased by individuals privately through an agent or advisor, while the rest are group plans secured by employers. In 2020 – the most recent figures available from CLHIA – the average life insurance protection per household in the country reached $442,000, up from $432,000 and approximately five times the household income from the previous year.
Canadian life insurers also paid out $14.3 billion in benefits during the period. About $8.4 billion, or 59%, of these payouts were in the form of death benefits, while $5.9 billion was given to living policyholders as disability compensation, cash surrenders, or dividends.
These numbers indicate how Canada has become among the world's life insurance hotbeds. The nation currently hosts several industry giants and provides a range of coverages not just for Canadian citizens and residents but also to clients across the globe.
Read more: How many Canadians have life insurance? Survey reveals all
How does life insurance work in Canada?
Life insurance is often considered a critical type of cover, helping grieving family members soften the financial impact of losing a loved one. With the right policy, this form of protection can aid families in paying off loans and debts and provide them with the monetary means to meet daily living expenses.
Life insurance plans work by providing a tax-free lump-sum payment to the policyholder's family after they die, and are one of the most common types of insurance available. Coverage is available in several variations but generally falls into two categories – term and permanent policies – with each type offering different levels of protection.
1. Term life insurance
As the name suggests, this type of policy covers the policyholder for a set term. It pays out a death benefit if the insured dies within a specified period, meaning they can only access the payment in the years when the plan is active. Once the term expires, the policyholder has three options: renew the policy for another term, convert it to permanent coverage, or terminate the plan.
Term life insurance premiums typically increase every time the policy is renewed, often in five, 10, or 20-year "steps," according to CLHIA. If the policyholder chooses to turn their plan into permanent coverage, they can do so without the need for further underwriting but only if it is with the same insurer. This allows them to adjust coverage features to address their long-term needs.
Term life policies, however, do not accumulate cash value, unlike permanent plans. This means the insured cannot borrow against their policies or get any cash value back if they cancel.
2. Permanent life insurance
Unlike term life insurance, a permanent policy provides guaranteed lifetime coverage and a cash value element that builds up over time that can be used as collateral if the policyholder decides to borrow. It comes in two primary types – whole life and universal life plans, which combine the death benefit with a savings component.
Whole life insurance policies offer coverage for the entire lifetime of the insured and the savings can grow at a guaranteed rate. Universal life insurance, meanwhile, uses different premium structures, with the earnings based on how the market performs.
Read more: How can business owners use life insurance to their advantage?
Who can be the beneficiaries of a life insurance policy?
Life insurance policyholders are required to designate a person who will receive the death benefit, also referred to as the beneficiary. This can be the insured's spouse, immediate family, other relatives, friends, business partners, or even a charitable organization. Policyholders are also allowed to name several beneficiaries for their life insurance plans and assign how much benefit each person or group will receive.
There are two types of beneficiaries. Revocable, who the policyholder can replace at any time without needing to inform the affected individuals, and irrevocable, who cannot be changed unless the insured secures written permission from the beneficiaries.
What are the largest life insurance companies in Canada?
Several major life insurance companies call Canada their home. To find out which ones cater to the largest number of clients, life insurance brokerage platform PolicyAdvisor assessed each one based on a range of metrics, including length of existence, financial strength, written premiums, and overall assets. The list below is ranked based on annual premiums. Here are 10 of Canada's biggest life insurance providers, according to the insurtech firm.
Year established: 1887
Headquarters: Toronto, Ontario
Financial strength rating: A+
Annual premiums: $39.2 billion
Total assets: $200 billion
2. Canada Life
Year established: 1846
Headquarters: Winnipeg, Manitoba
Financial strength rating: A+
Annual premiums: $36.4 billion
Total assets: $219.7 billion
3. Sun Life
Year established: 1865
Headquarters: Toronto, Ontario
Financial strength rating: A+
Annual premiums: $20.9 billion
Total assets: $173.2 billion
Year established: 1948
Headquarters: Lévis, Québec
Financial strength rating: -
Annual premiums: $9.2 billion
Total assets: $39.8 billion
5. Industrial Alliance (iA)
Year established: 1892
Headquarters: Québec City, Québec
Financial strength rating: A+
Annual premiums: $8.6 billion
Total assets: $58.3 billion
Read more: The changing role of the life insurance advisor
6. RBC Insurance
Year established: 1864
Headquarters: Toronto, Ontario
Financial strength rating: A
Annual premiums: $4.2 billion
Total assets: $15.1 billion
7. SSQ
Year established: 1944
Headquarters: Québec City, Québec
Financial strength rating: A-
Annual premiums: $2.5 billion
Total assets: $12.4 billion
8. La Capitale
Year established: 1940
Headquarters: Québec City, Québec
Financial strength rating: -
Annual premiums: $2.3 billion
Total assets: $6 billion
9. BMO Life
Year established: 1817
Headquarters: Toronto, Ontario
Financial strength rating: A
Annual premiums: $2 billion
Total assets: $11.2 billion
=10. Co-operators
Year established: 1945
Headquarters: Guelph, Ontario
Financial strength rating: A
Annual premiums: $1.3 billion
Total assets: $6.5 billion
=10. Foresters
Year established: 1874
Headquarters: Toronto, Ontario
Financial strength rating: A
Annual premiums: $1.3 billion
Total assets: $2.6 billion
*Financial strength ratings were taken from credit rating agency A.M. Best
What should Canadians look for in a life insurance company?
Different insurers offer different coverages and the choice of which one to partner with often boils down to one's personal needs and preferences. To find out which life insurers can provide the best policies that fit their circumstances, Canadians need to consider a range of factors – and often "size [is not the] only metric that dictates the [amount of] insurance payout you leave behind," according to PolicyAdvisor.
Here are some of the factors Canadians should look for when choosing a life insurance provider:
1. Longevity
An insurance company does not last for decades or even more than a century for no reason. Some of the country's major life insurers have been in the business since the mid-1840s, which indicates a deep understanding of the intricacies of the life insurance landscape, including how to manage risks and grow assets.
2. Product offerings
More established companies often boast a wider range of insurance products. Apart from term and permanent life insurance, they may offer disability, critical illness, and long-term care coverages. Some may even have a portfolio that includes car, travel, and home insurance.
3. Customer service
Death is not always an expected event. Because of this, life insurance providers should be able to support customers 24/7 and anywhere in the world. Insurers that can offer a more personalized service and are easy to work with are also often an attractive option for many clients, given the knowledge that it is their loved ones who will be dealing with these companies after they pass away.
Read more: Are millennials interested in life insurance?
4. Premiums
Price is a key determinant for customers looking for a life insurance policy. According to PolicyAdvisor, larger insurance companies typically offer more expensive policies compared to their smaller counterparts for several reasons, including "larger capital requirements that may be imposed on them by the government, funding [for] technological advances… or a focus on other segments of their business that require more funds."
"While you can save some money working with a smaller insurance company, term life insurance prices usually remain pretty even among the top insurance providers in Canada," the insurtech firm added.
5. Financial stability
Financial strength ratings are given by independent entities such as A.M. Best, Standard & Poor's, and Moody's. A company's score indicates its ability to meet financial obligations, including its capacity to pay claims in the future.