Manulife introduces policy for coronavirus-related trip interruptions | Insurance Business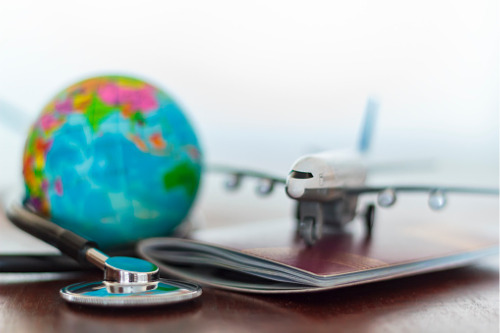 After months of uncertainty around their insurance options in the midst of the coronavirus pandemic, future travellers can now rest easy, as airlines like WestJet and Air Canada have revealed that they will be offering COVID-19 travel insurance coverage for eligible customers.
And now, a life insurer is re-entering the travel insurance fold, with Manulife Financial Group announcing that it will restore coverage for coronavirus-related trip interruptions via a new travel insurance policy that includes COVID-19 in its emergency medical coverage, according to a news release.
The policy will take off in October for Canadians packing their bags on domestic and internal trips, including to countries subject to a level 3 travel advisory, Manulife stated. In fact, Canada itself currently has a level 3 advisory, which recommends that people avoid non-essential travel for all countries.
The news is a 180-degree turn of events from March of this year when Manulife, alongside other insurers, said that it would stop covering trip cancellations or interruptions related to the pandemic, since the virus was deemed a "known event."
Other travel insurance providers, like Medipac Travel Insurance and both the Ontario and Quebec plans of the Canadian Association of Blue Cross, also recently started offering medical travel insurance that includes COVID-19 coverage, though these options do not provide cover for pandemic-related trip interruptions.
Manulife's policy has a $5 million non-COVID-19 emergency medical coverage limit and a COVID-19 limit of $200,000, and will cover daily quarantine-related expenses of $150 per person or $300 per family for up to two weeks, noted the life insurer. Furthermore, should a level 3 advisory be upgraded to level 4, Manulife said it will pay a total of $500 per person for return airfare, meals, and accommodation.