Manulife ups employee mental health benefit tenfold | Insurance Business Canada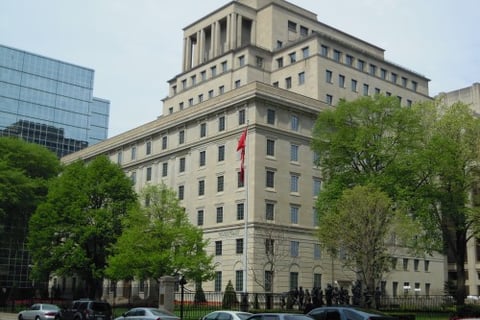 Toronto-based insurer
Manulife
has increased its mental health support benefit for employees to up to $10,000 per person per year – up by ten times the previous amount offered.
Manulife will fully pay the benefits, which are also available to family members, making it one of the highest mental health plans offered by a Canadian employer.
Learn more about Mental Health insurance here.
Claims for mental health represent 35% of all short-term disability claims, and 44% of all long-term disability claims for Manulife employees, the company said in a release.
But the costs of seeing a mental health professional can prevent people from seeking support, explained Stephani Kingsmill, executive vice president, human resources, Manulife.
"By enhancing benefits that support the health and wealth of our employees and their families, we are investing in our greatest resource – our people," Kingsmill said.
"We now know that early detection of mental health issues and minimizing the impact through treatment can make a big difference in a person's life," he added.
The firm said that after conducting a comprehensive review process, it became evident that it was important to Manulife employees to receive increased mental health support.
"With these enhanced benefits, we've removed the financial barrier for our employees to access long-term mental health support when and how they need it," Kingsmill added.
The system – which came into force on January 1, replacing the previous plan which offered employees up to $1,000 – separates the benefit for mental health practitioners from other practitioners such as physiotherapists, to provide employees with better flexibility and more options.
While addressing the need for mental health support is good for workers, it is also good for the economy too.
Better treatment of depression among employed Canadians could potentially boost the country's economy by up to $32.3 billion a year, according to The Conference Board of Canada, and improved treatment of anxiety could boost the economy by up to $17.3 billion a year.
"Addressing mental health in the workplace is vital, because most Canadian adults spend more time at work than they do anywhere else," said Louise Bradley, president and CEO of the Mental Health Commission of Canada.
"Manulife has taken important, progressive action that demonstrates clear leadership when it comes to prioritizing employees' health and wellness."
Related stories:
Intact responds to its recognition as a top employer for young people
Berkshire Hathaway launches marine line, names lead underwriter