Meet the 2019 Insurance Business Canada Awards jurors | Insurance Business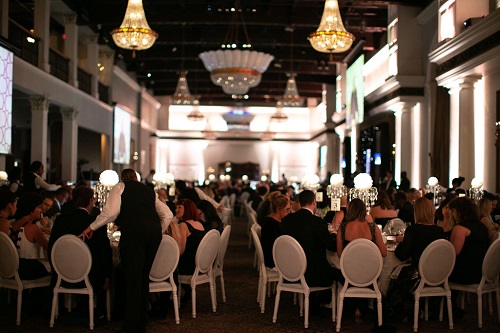 The finalists for the Insurance Business Canada Awards are now out, and the jury for the awards show has their work cut out for them. A stellar list of candidates has been selected for each of the 21 categories and the wait is on to see who will take home the top prize for their achievements in the industry.
Jury members for 2019 include leaders from key Canadian insurance associations, such as Peter Braid, CEO for the Insurance Brokers Association of Canada (IBAC) and Vinita Jajware, president of the Toronto Insurance Women's Association (TIWA). Both bring their own unique perspective to the judging stage.
"I bring a broker channel perspective to the awards process, and also an understanding of both the P&C industry and the group benefits industry," explained Braid, adding, "I also have an appreciation for innovation," thanks to IBAC initiatives, like the Data Exchange Working Group.
Meanwhile, Jajware explained, "As president of TIWA, I am very fortunate to be privy to the wonderful initiatives many P&C organizations and individuals within the industry are executing during the year, whether or not it's acknowledged by a formal award. The breadth of exposure and awareness towards the pulse of the industry is what I hope to leverage when evaluating submissions."
The TIWA president added that it's an "incredible honour" to be on the 2019 jury for the awards show, especially as "any opportunity to gather and celebrate the achievements of the insurance industry is more than welcomed."
The opportunity to recognize excellence in the Canadian insurance industry is important because it helps set the bar for what insurance professionals can hope to accomplish in this space.
"We are an important industry and it's essential that we celebrate success," said Braid. "When leaders in our industry are recognized for their excellence, they provide an inspiration for others to achieve the same level of accomplishment."
Since the inception of the Insurance Business Canada Awards in 2016, the insurance industry has also benefitted from an exclusively Canadian awards show, according to Jajware.
"This allows the industry to gather annually and celebrate the accomplishments of individuals and organizations across an impressive 21 award categories. As the awards program has evolved over the last three years, new categories of recognition have also emerged. Fundamentally, these awards allow the industry to gather, learn and celebrate the achievements of those nominated, all in the spirit of friendly competition and continuous improvement," she told Insurance Business.
See the full jury for the Insurance Business Canada Awards here. To reserve a table or find out more about the event, visit www.ibawards.ca.