'Millennials are looking for new ways of getting insurance' | Insurance Business Canada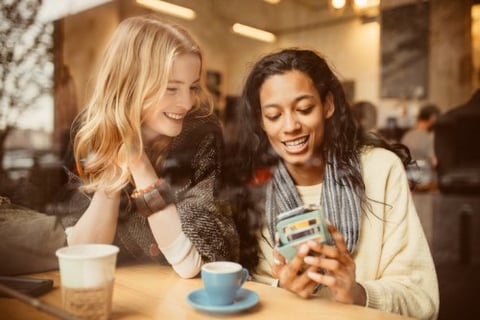 Investment firm Edward Jones recently reported that, as of 2017, a huge 48% of Canadians admitted they don't believe they have enough money to cover unexpected or even expected expenses should a serious illness prohibit them from working. Meanwhile, 22% claimed they would not be in any financial position to deal with a prolonged injury.
These statistics are "not surprising at all" to Michael Aziz, senior vice president and chief distribution officer at Canada Protection Plan, a provider of no medical & simplified issue life insurance in Canada. He blames the significant protection gap on "misinformation" in the market which suggests Canadians who've had a health issue in the past will not be able to purchase life insurance.
"At Canada Protection Plan, we're trying to educate the public and the advisors that life insurance options are available even if you've had or have an on-going health condition," Aziz told Insurance Business. "We work hard to educate advisors through conferences, road shows to show our distribution partners what options are available for their clients.
"Insurance can be complicated. I still believe that most consumers need the guidance of a financial planner to help them make the final purchase. What's different these days is that they're looking online first to see what coverages are available and then they're reaching out."
Consumers carrying out research online before approaching their insurance advisor or broker is a common trend today among all lines of insurance business. Another common inclination driven primarily by the millennial generation is the desire for speed. People are looking to get life insurance quickly without having to go through various physicals and taking a visit from the nurse and so on.
"People are busy and they're looking for new ways to purchase life insurance. The old model of having the advisor or broker come to your house, identify the need, complete the application, sometimes be quite intrusive and then have a nurse come and repeat some of that same inquiry is losing popularity," Aziz commented. "Millennials are looking for a new way of doing things. They want insurance quickly, they want it smoothly, and they want to move their focus on to other things that they believe are more relevant to their lives."
Despite this desire for speed, Aziz told Insurance Business that advisors and brokers are likely to remain an important part of the insurance purchase process for some time. He recommends advisors be relatable and chat to consumers about the things that matter most in their lives … which isn't necessarily insurance.