Millennials are the 'future of insurance,' so how do we get them in the door? | Insurance Business Canada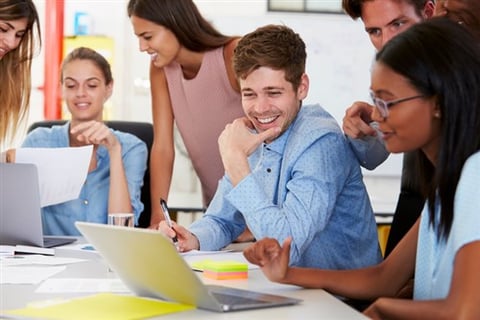 With only 4% of millennials interested in a career in insurance according to a survey from Hartford, the Millennials in Insurance event couldn't have come at a better time.
On April 24, professionals from across the insurance industry came together to learn about how to get young people to pick insurance as a career path, and recruitment strategies implemented by human resources teams that actually work, along with many other panels and presentations designed to educate attendees on dealing with and addressing the so-called millennial crisis.
"In my new role as chief operating officer, we are looking to figure out a way to incorporate more millennials into our staffing, and how to retain them," said Taryn Vaughan, who's also the senior VP for Special Risk Insurance Managers and flew in from British Columbia to attend the event. According to the COO, the company employs about 10 millennials right now out of a team of 70.
Believe it or not, but preliminary research on demographics from The Insurance Institute of Canada (IIC ) reveals that the sector isn't doing that badly in terms of millennial representation.
"We actually have more millennials in the insurance industry than the general labour market," said Margaret Parent, professionals' division director at the IIC.
Keeping millennials in the industry is another issue, and one that speakers and attendees returned to over and over again.
"The turnover rate in the industry is 11%. It's not far off of the general financial services industry – that's 7% voluntary and 4% involuntary," explained Parent.
"I think we're good with attraction. I think the retention of people in a very competitive market is hard," said Mark Edgar, SVP of human resources for RSA Canada. "We have to show our people that we are that preferred employer. We talk a lot about attracting, retaining, inspiring our people at RSA and that's a constant work in progress."
The theme stood out to James Bennett, manager of executive solutions at Trisura Guarantee Insurance Company, which was recently recognized for its workplace culture.
"I really like the focus on retention practices and how to [have] innovative ways to keep attracting good, potential talent that wants to grow with the organization," he told Insurance Business.
Training is an important piece of the puzzle in preparing people to get into the industry and succeed once they're here.
"The insurance industry used to be a big trainer of people. It's gone away from that," said Robin Ingle, CEO of Ingle International & Novus Health, during a panel. "Training is important especially for younger people. No-one's showing them – at university and college, they're not, [and] even in business degrees they're not showing them – how to go up the corporate ladder."
Along with valuable strategies professionals could take back to their own offices, the event was also another way to keep the conversation going about what the industry can do to recruit younger talent, according to panellist Brandon Davis, director of public relations and corporate social responsibility for CNA.
"Millennials are the future of insurance in many regards, so I think being able to have these dialogues with each other, with other companies, it helps shape the future of our industry," he said.
Related stories: