Broker force drives RSA Canada's success | Insurance Business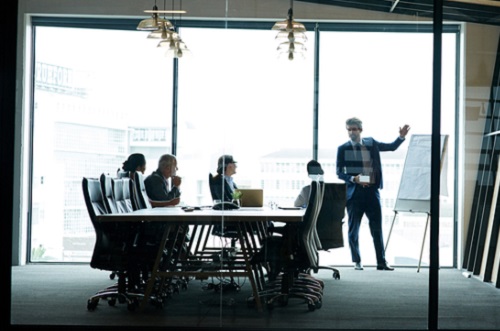 RSA Canada has no plans to deviate from its broker-strong business strategy after the Group posted an impressive overall combined ratio of 93.9% in 2017 and generated operating profits of $280 million.
The insurer's net written premiums went up 5% in Canada, with positive results coming across multiple business lines. The personal broker business scored a standout figure of 9% net written premium growth in 2017, and commercial brokers also had success with 4% growth.
"We're really proud of the strength of our performance in what I would describe as quite a tough insurance environment," commented Martin Thompson, president and CEO of RSA Canada. "We've delivered in a background where weather has continued to be a challenge for us, the auto insurance environment hasn't been doing us any favours, and we've had a tougher than expected year of large losses."
Thompson attributed RSA Canada's success to the insurer's strong commitment to the broker channel. Its personal lines broker business managed to break even despite huge nationwide pressures on auto insurance, and the commercial lines team delivered a combined ratio of 94.5%, which is a significant improvement from 2016.
"We've spent a lot of time and focus over the last three years focusing on improving our delivery to our brokers," Thompson added. "We believe we're achieving these results because we've become better at pricing and better in terms of our delivery to our brokers.
"Moving on, our focus will continue to be about delivering for our brokers, and making sure we're always improving ourselves as a company to do business with – whether that's through sharper pricing, better operational delivery, creativity or technology. We want to give brokers tools that will enable them to interact with us in a much more efficient way."
Last year, RSA Canada successfully deployed Guidewire Software's ClaimCenter as its new claims management system. It's now live across RSA's broker business and is successfully "speeding up the claims processing time" for all parties.
The insurer also rolled out a digital platform called Pro towards the end of last year. This tool allows brokers to quote and bind SME clients online - an option that has triggered a "very favourable reaction" according to Thompson.
"At RSA Canada, our business is roughly two thirds broker and one third affinity through Johnson. Our strategy broadly remains the same, so we will continue building in the broker channel and continue building Johnson," he told Insurance Business. "Our job is about making sure our products are available to our customers regardless of what channel they choose to shop in."
The insurer is on track to launch a new portal for brokers, JUVO, in July 2018. The JUVO portal will include a more tailored experience based on brokers' roles and needs, reduced keying due to pre-population of data and a responsive design to support mobile devices.
Thompson added: "We're excited about the JUVO portal because we think it will be a material uplift in brokers' ability to do business with us, and the ease with which they can do business with us will increase quite materially as well."
Related stories:
RSA reveals group results
RSA vows 'bullish' commitment to broker channel